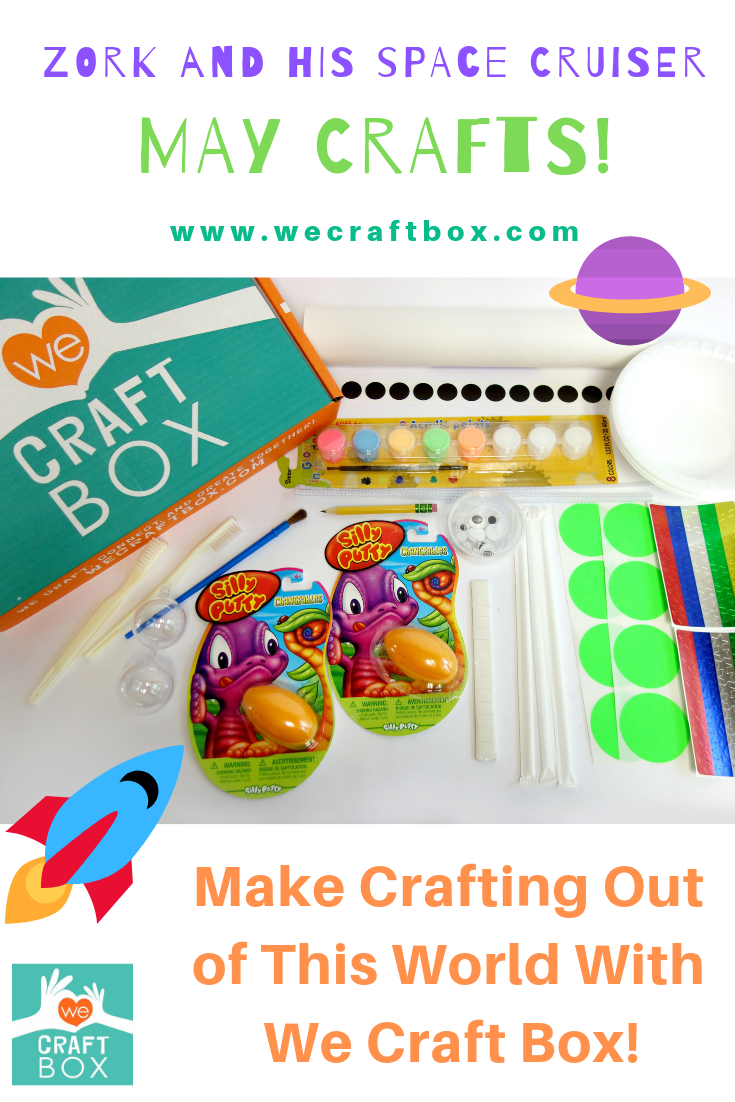 Prepared to be blown out of this world with May's We Craft Box!
In May, we got to meet some new friends and the crafts were extra space-cial.
This month we got to work with some fun materials like silly putty and glow paint!
These are all of the materials needed, which are all included in the subscription box. This makes crafting easy peasy!
To start our adventure into space, we needed to make Zork and His Space Cruiser.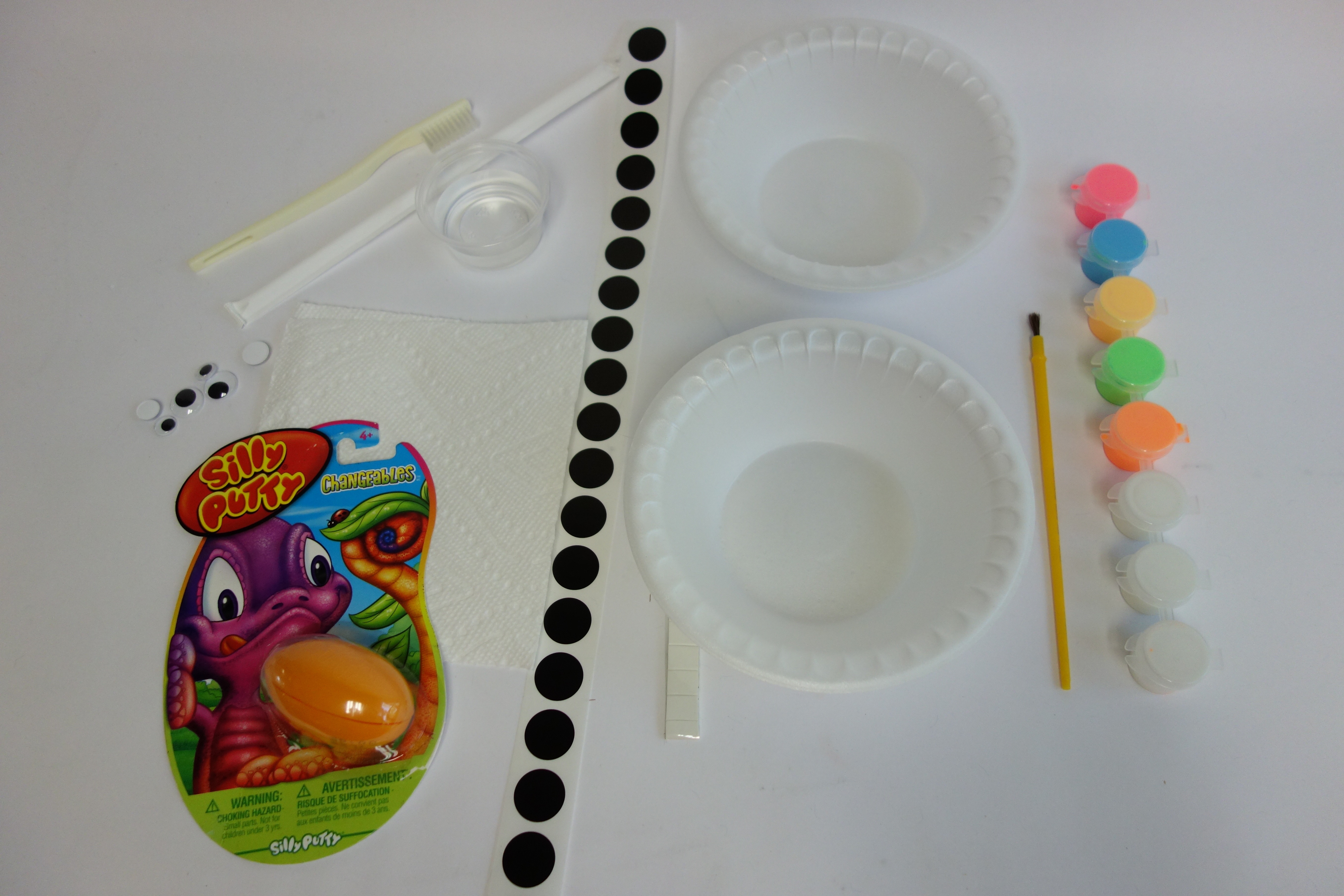 Above are all of the materials needed to make the fearless Zork and his sturdy space cruiser.
First, we started out with the space cruiser.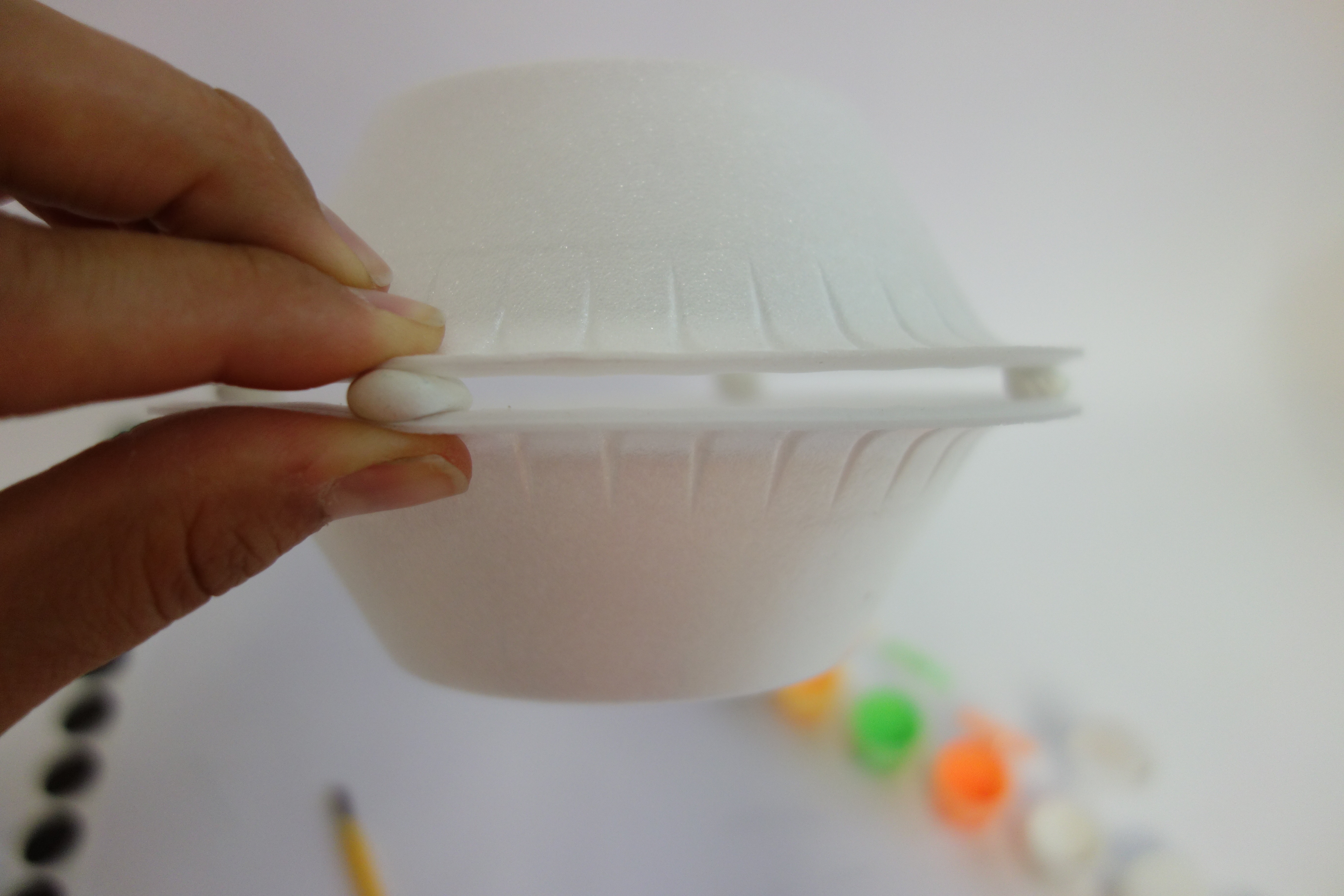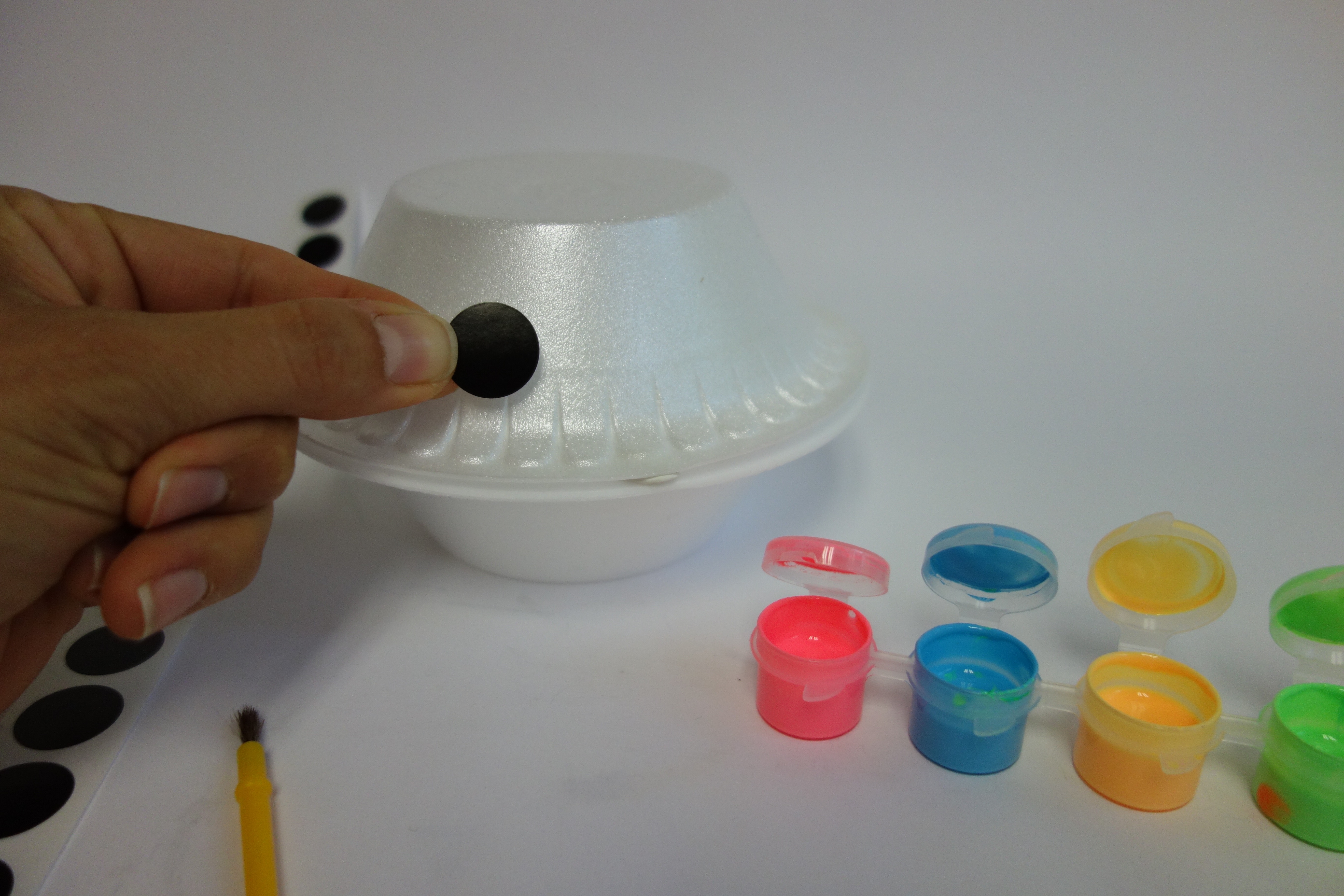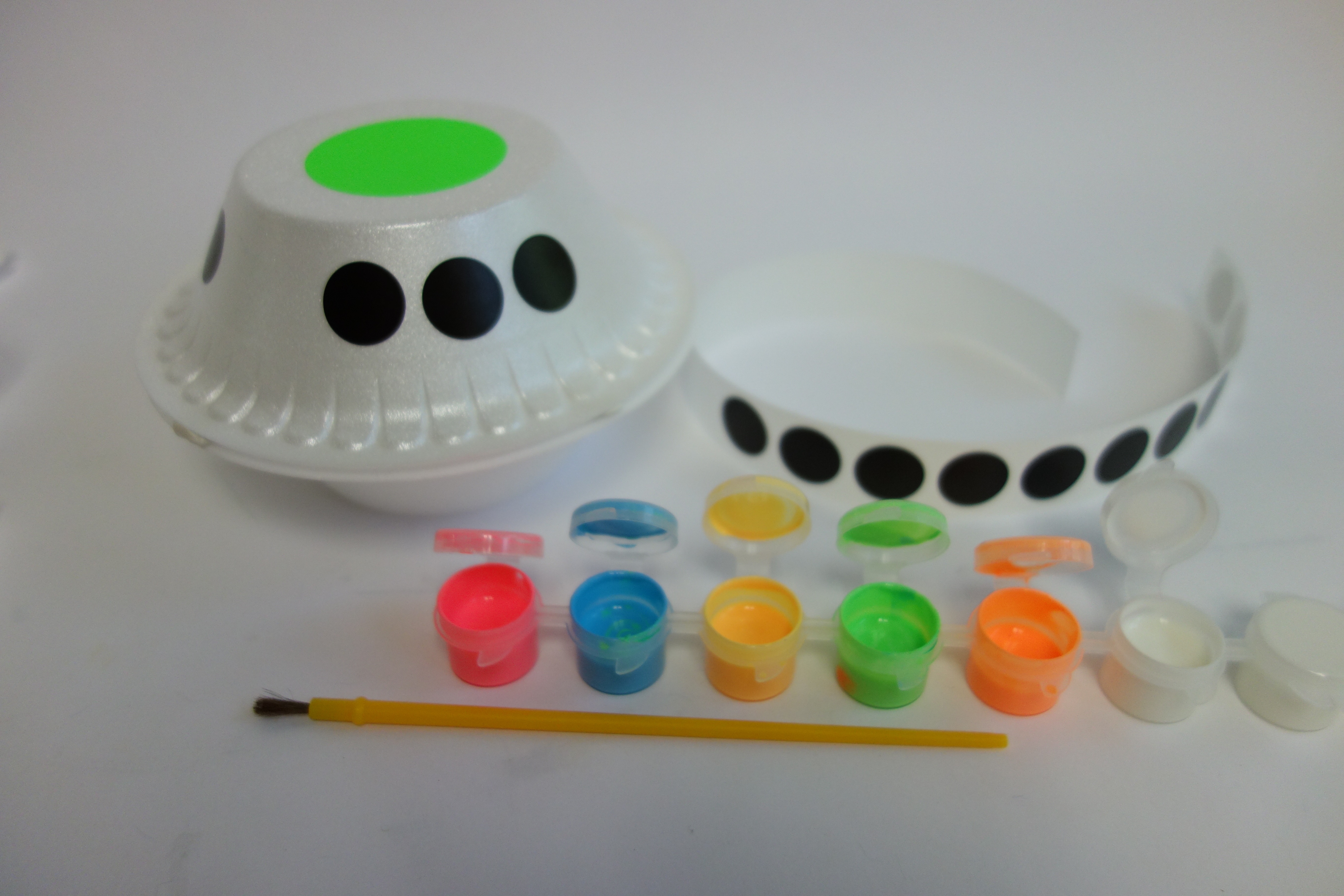 The little black stickers made great windows for the space cruiser. The big green sticker was for Zork's cockpit!
Now that the space cruiser had been assembled, we needed to make Zork so he could begin his journey to space!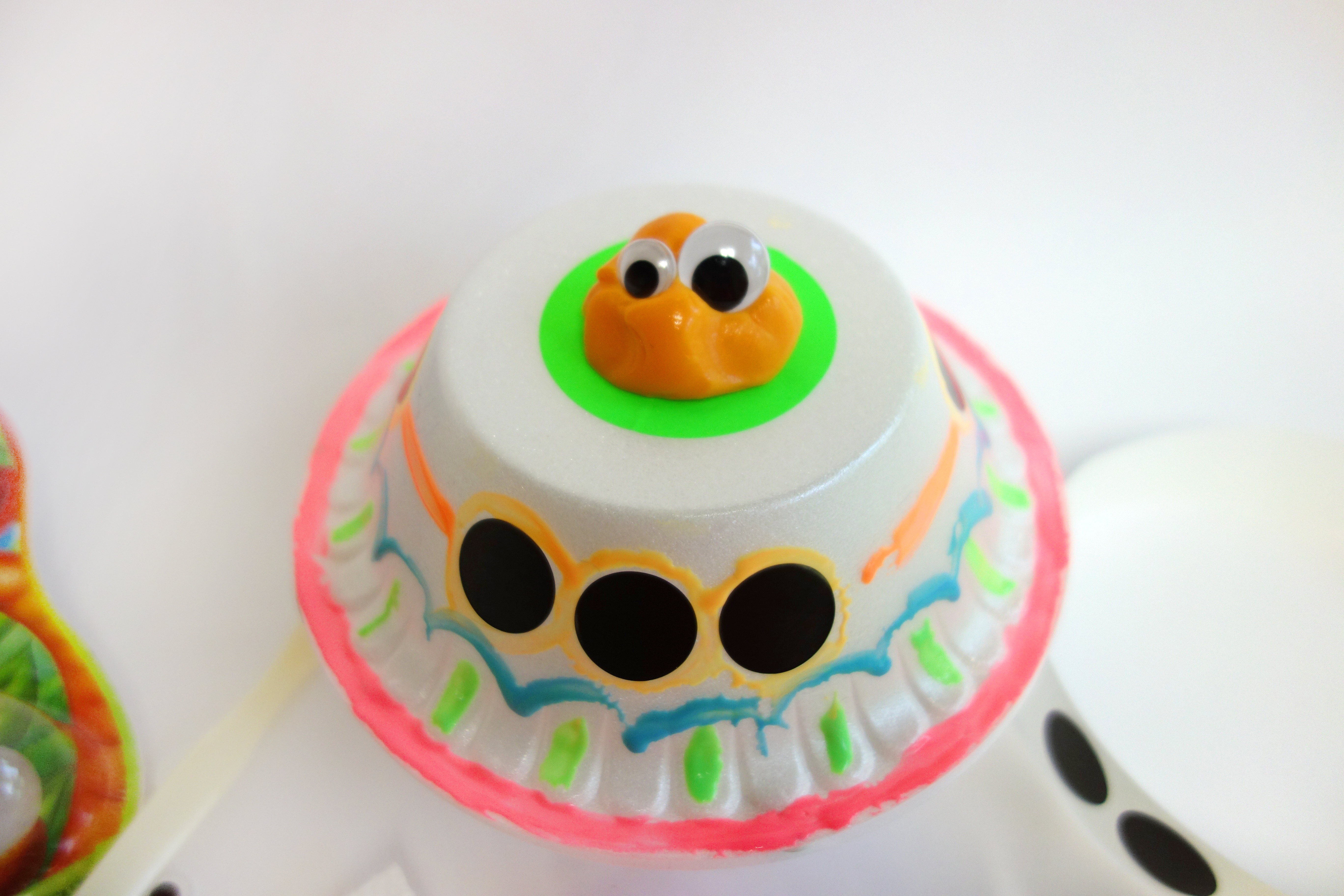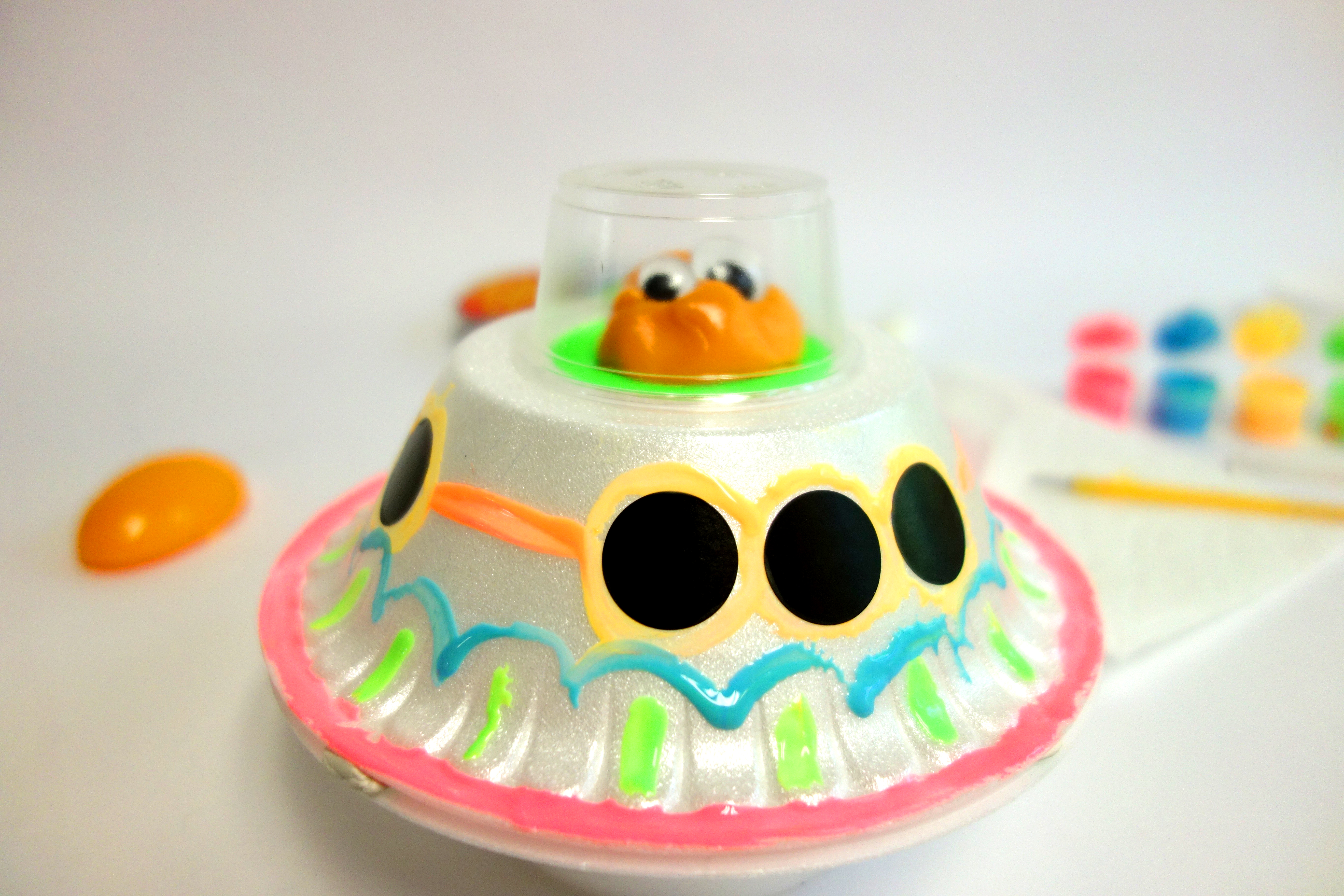 Once Zork and his cruiser had been made, the kiddos had to decorate the cruiser with glow paint so it could be seen in outer space!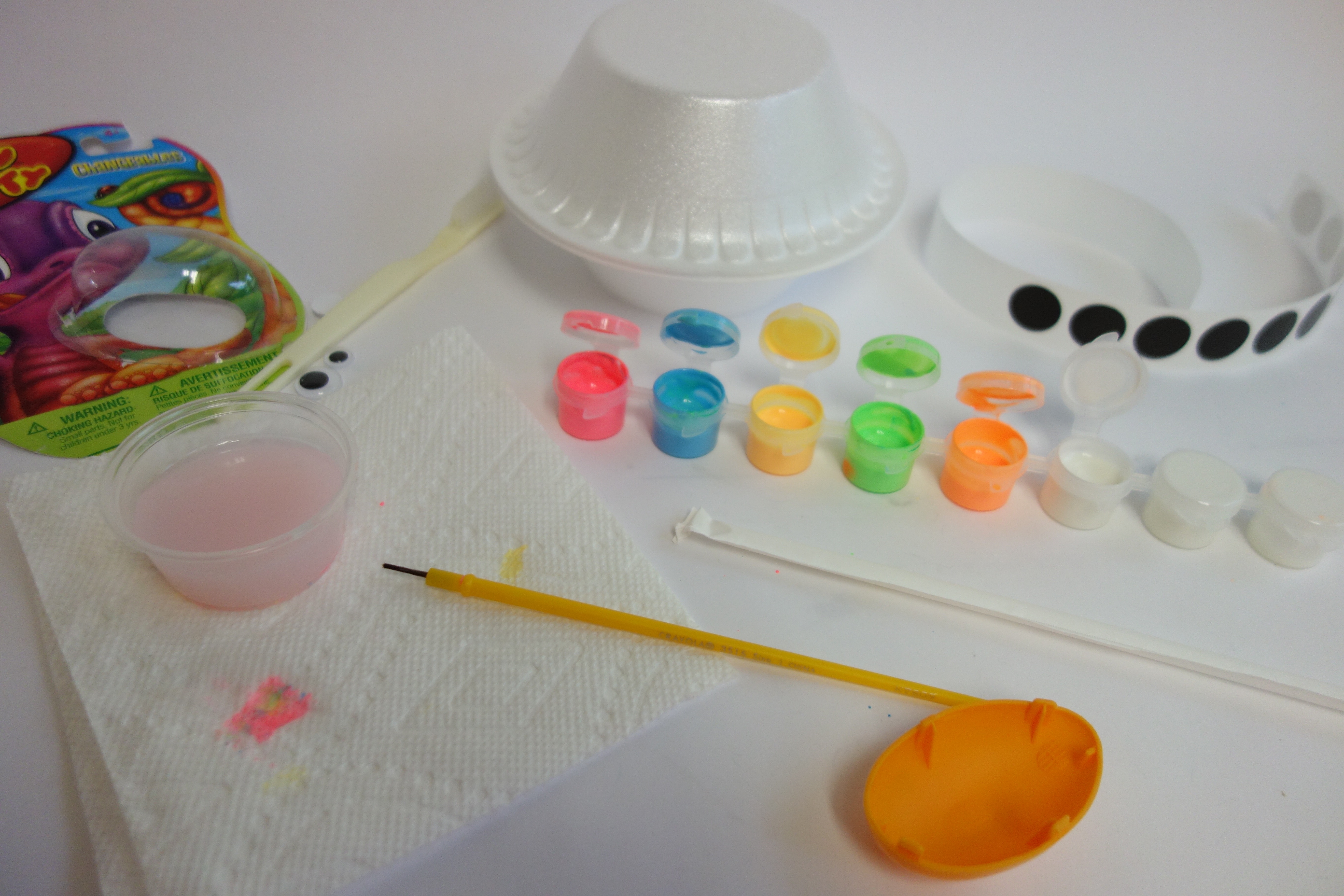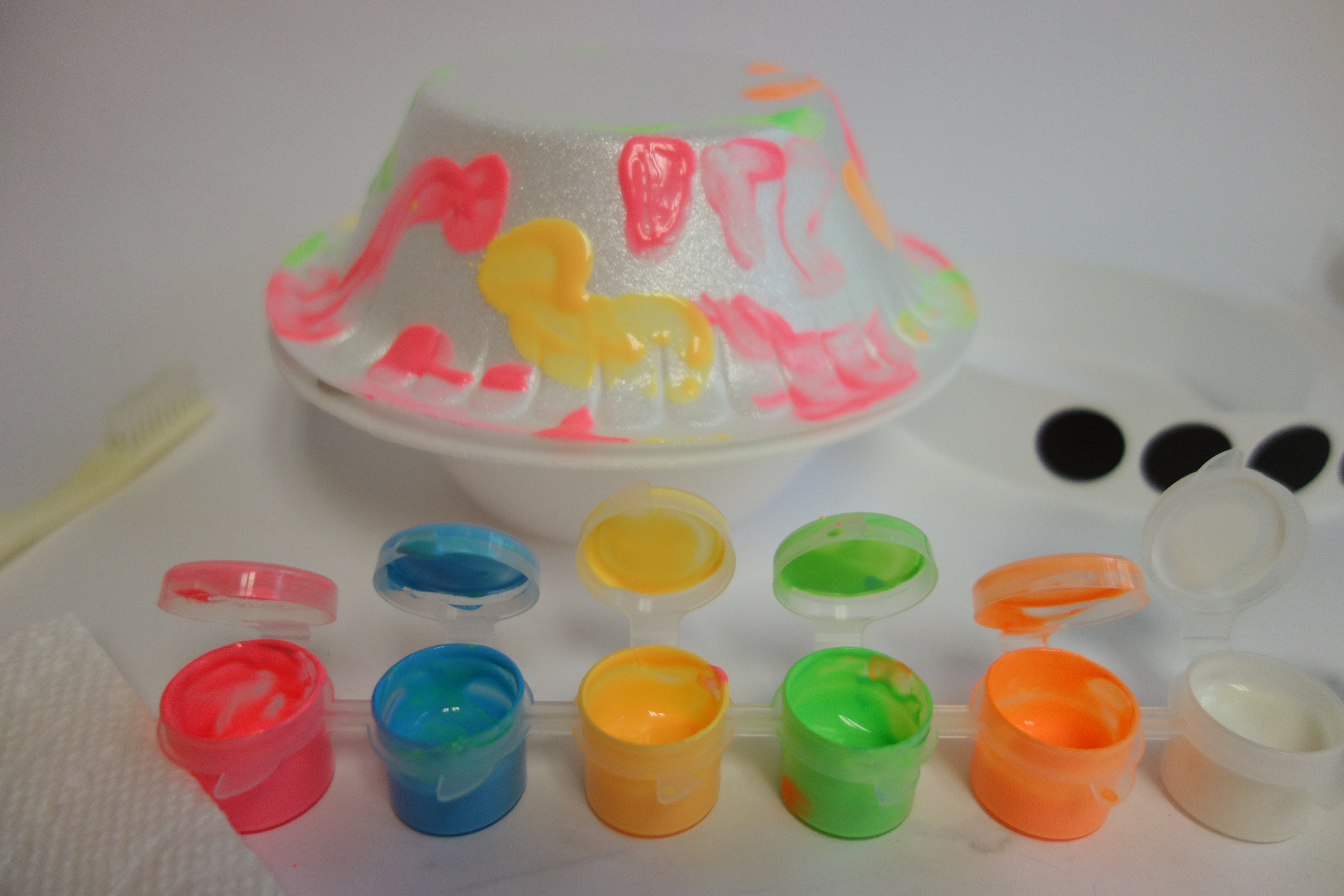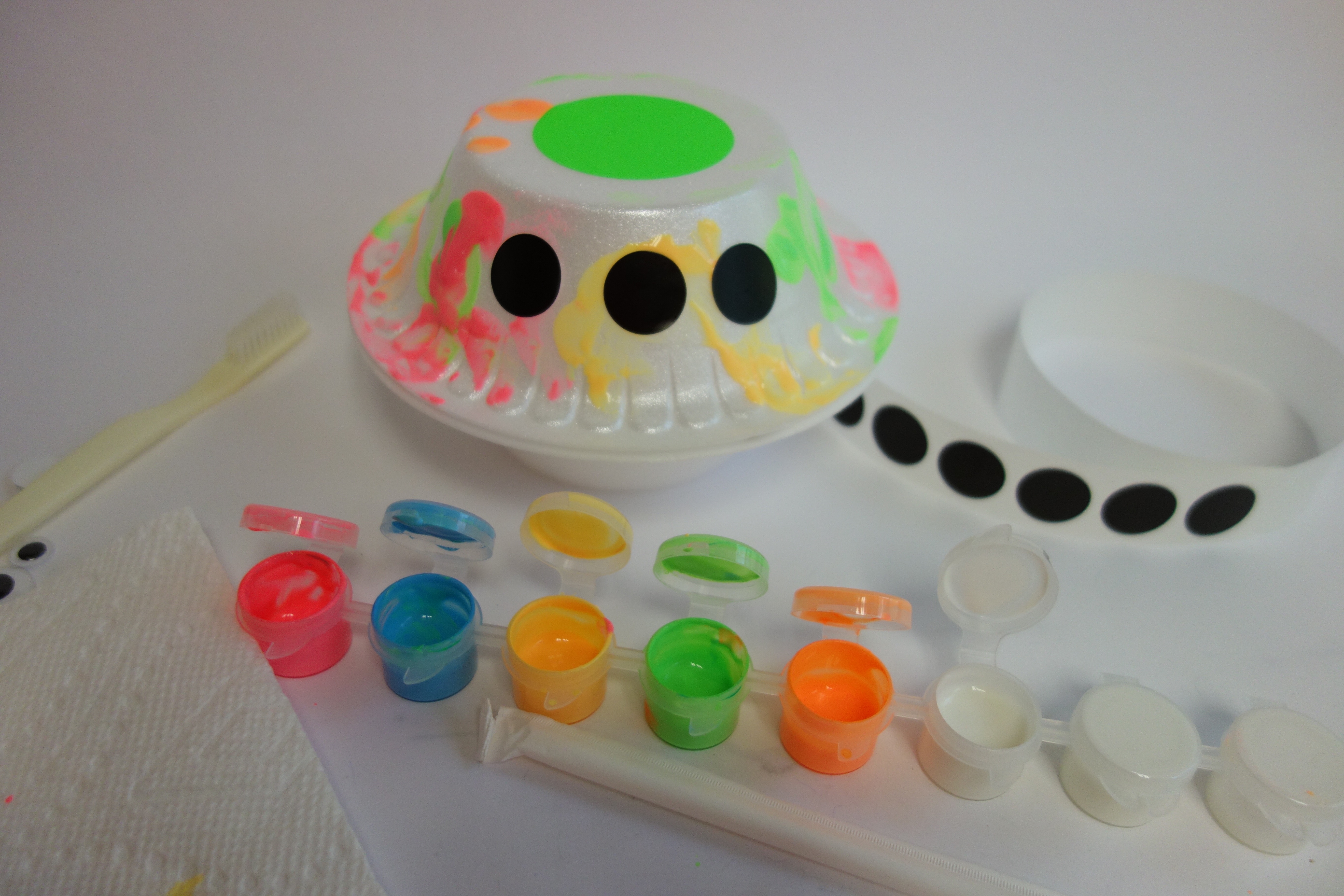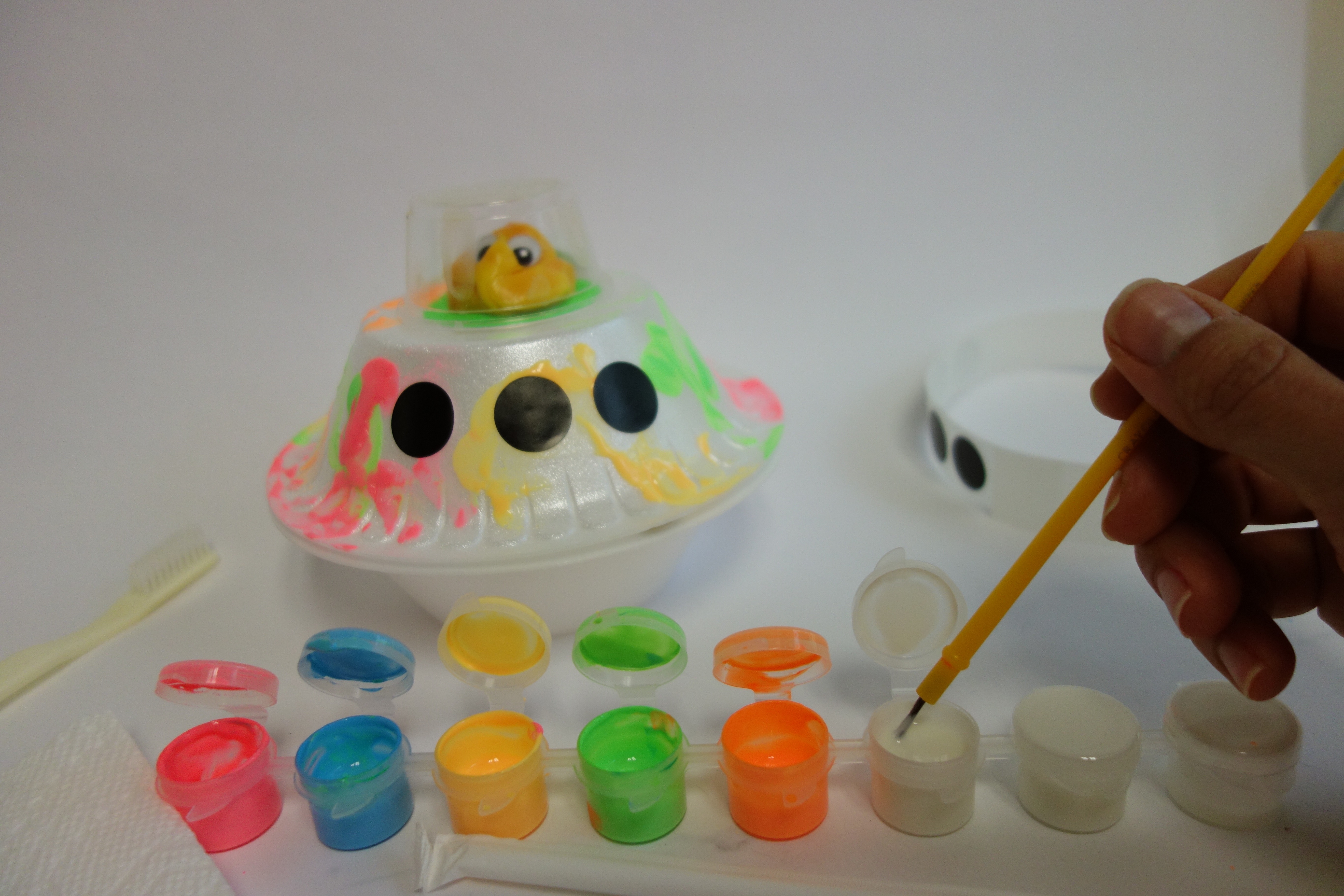 Zork's space cruiser certainly glowed bright after adding the paint!
We had one little problem before we could embark on our journey to space.
We had to make Outer Space first!
We put a flat sheet of white paper up against the back of the propped up We Craft Box as our outer space backdrop. We were able to hold this flat sheet of paper up with poster tac.
We also added some star stickers and glow paint splatters to our star scape.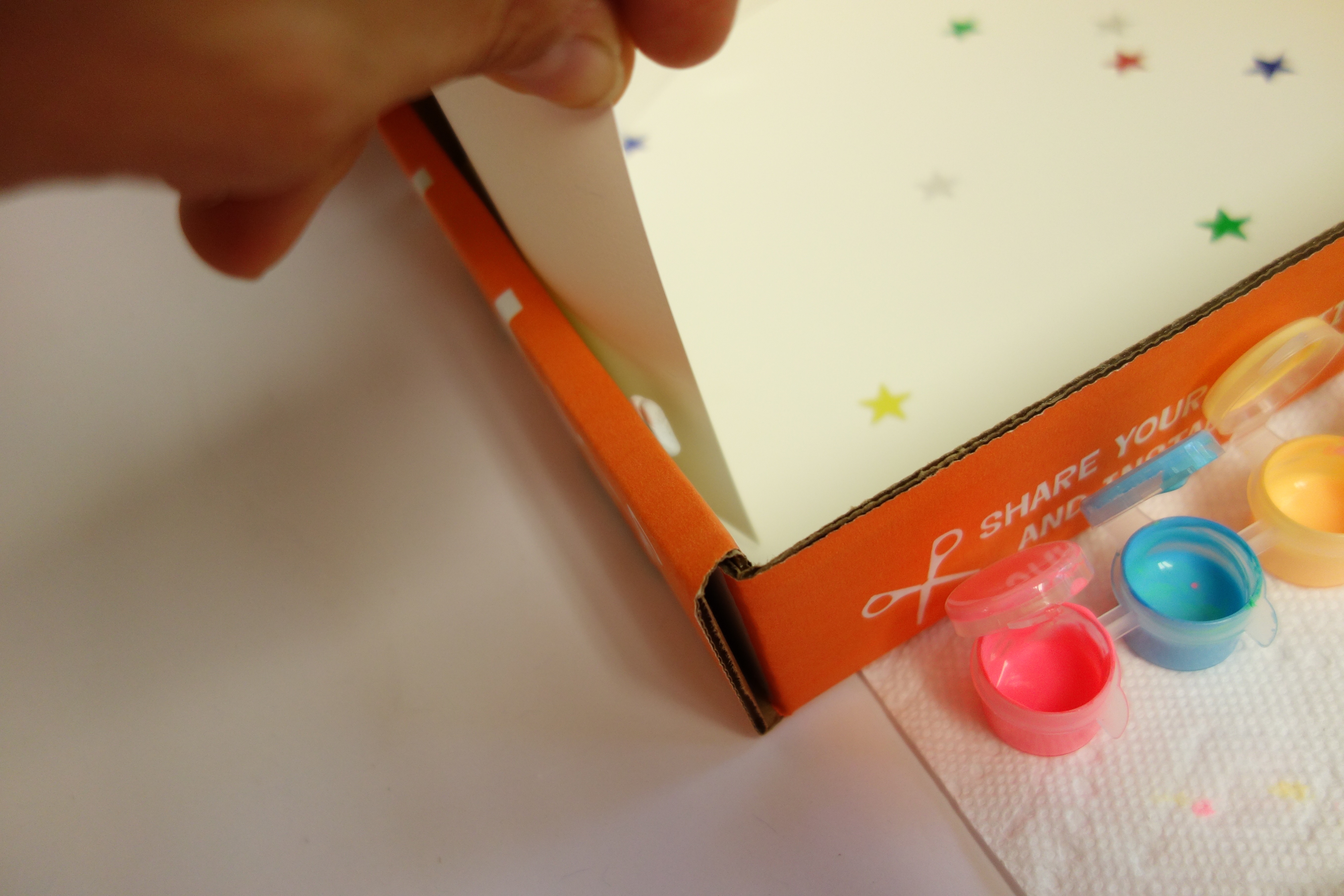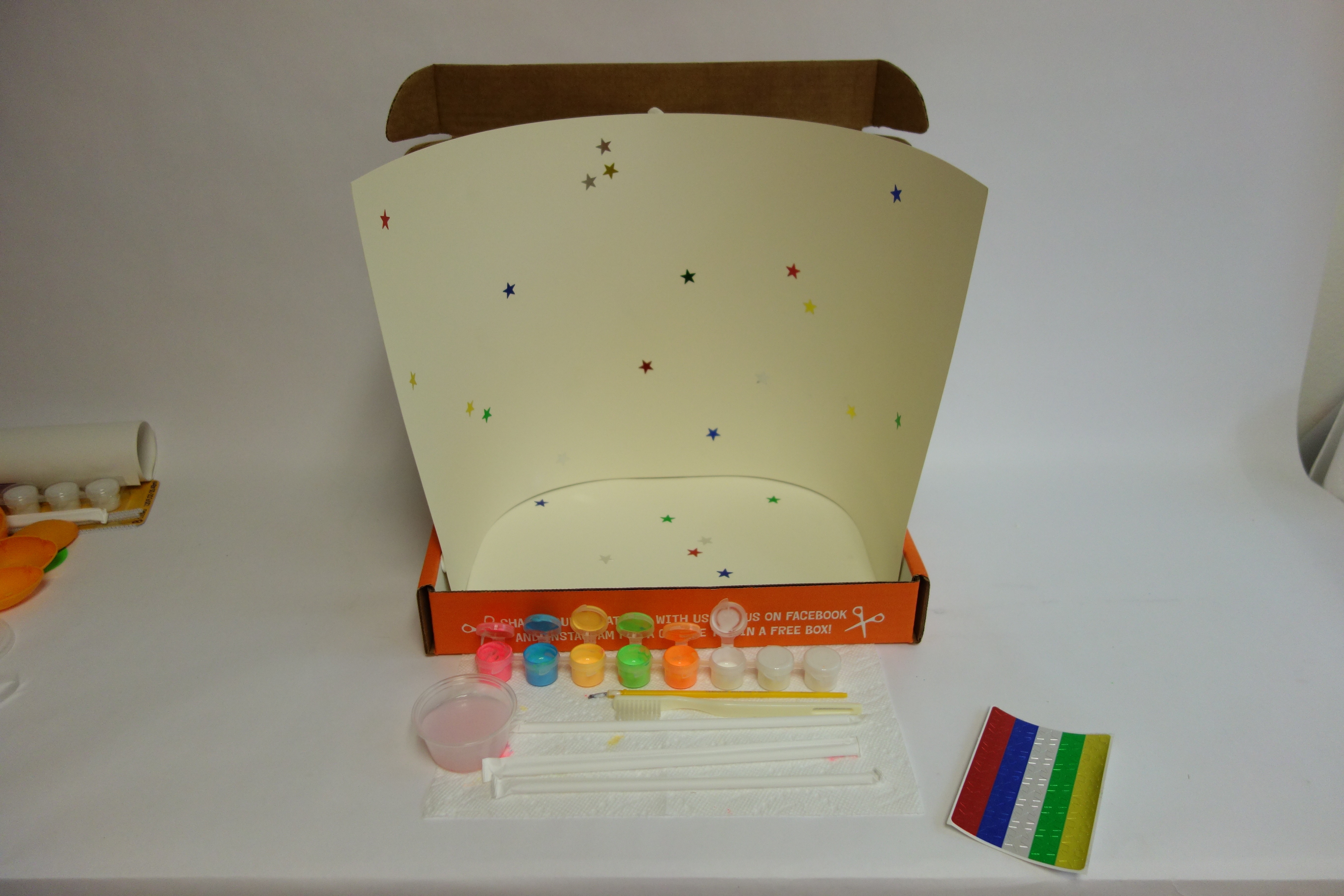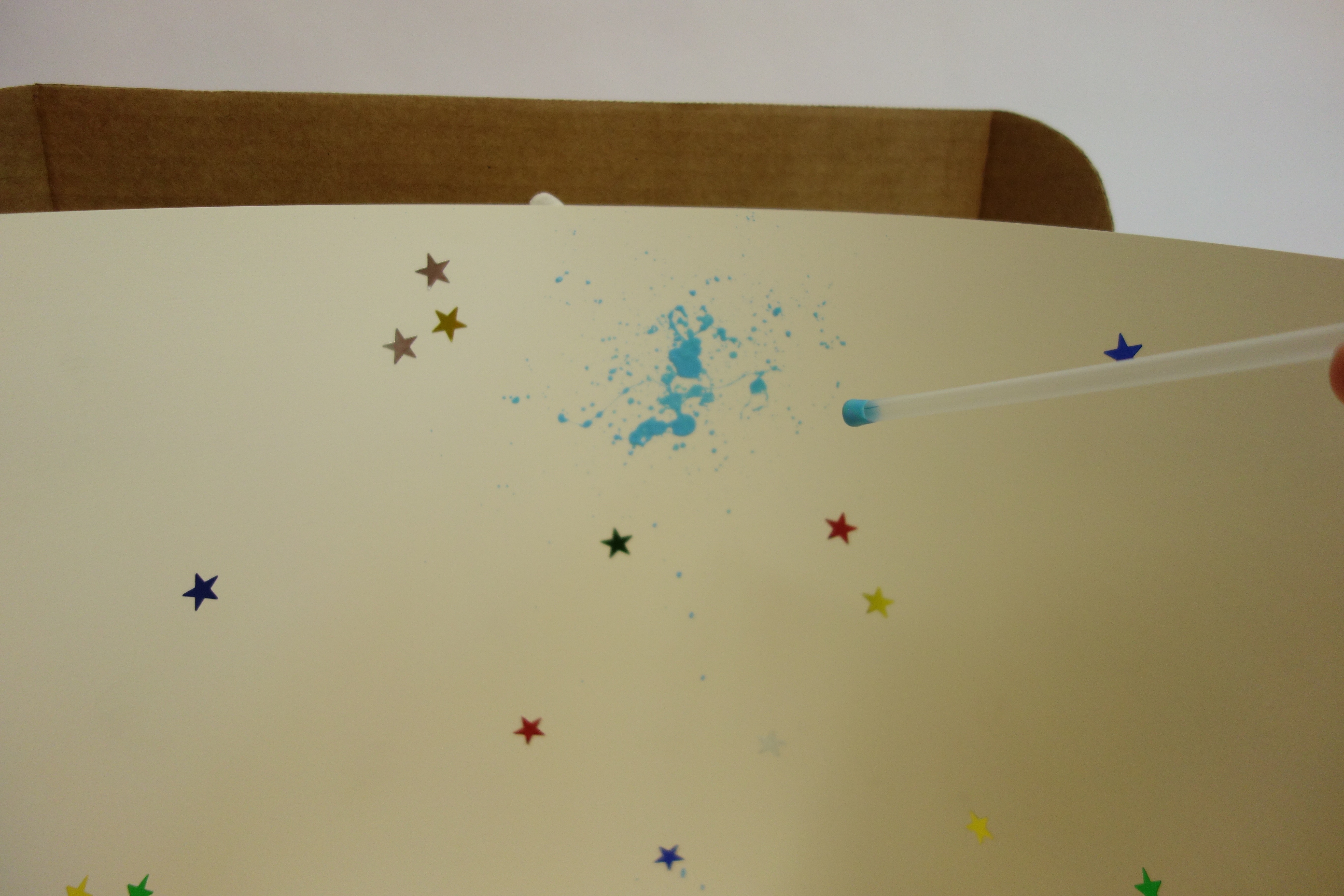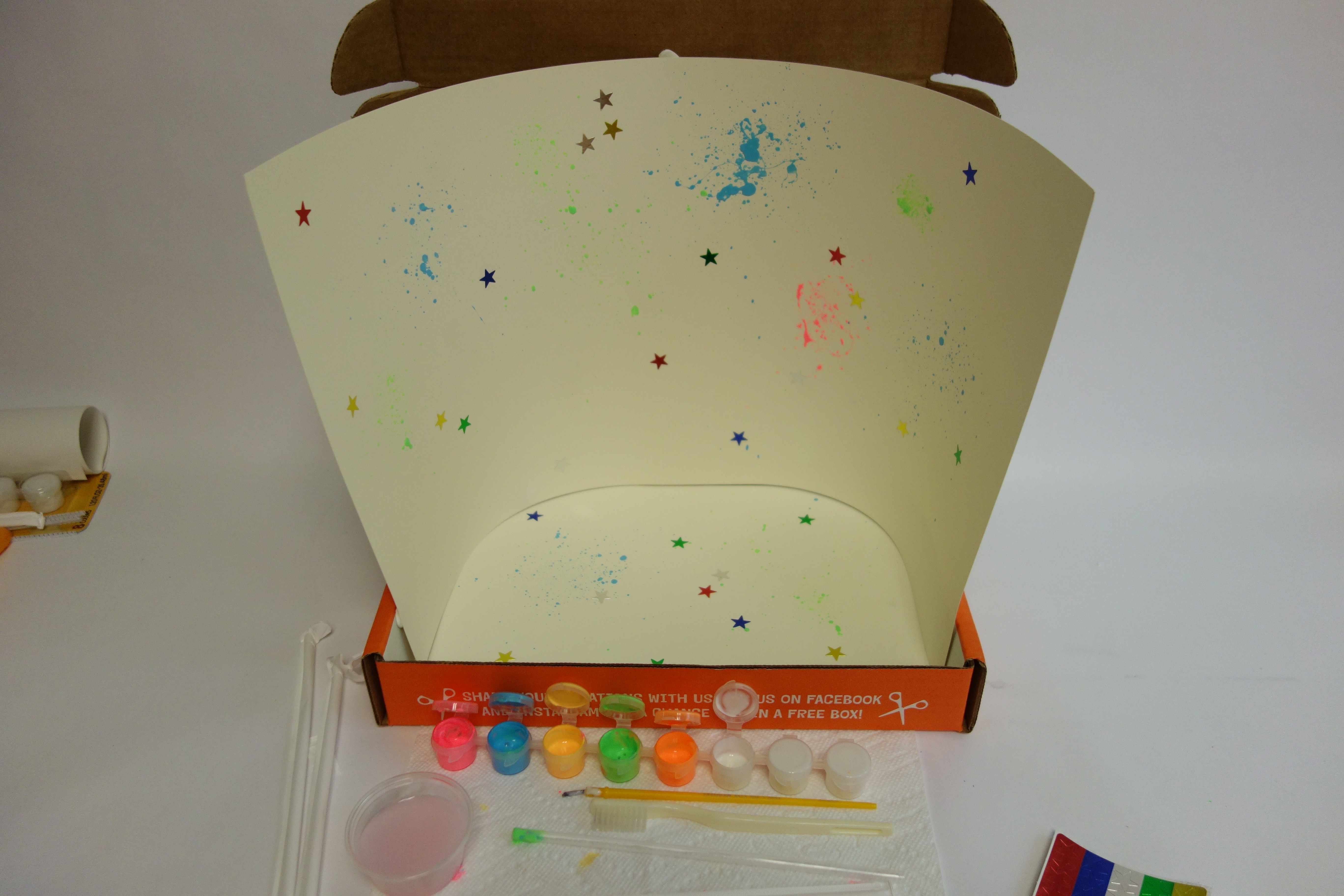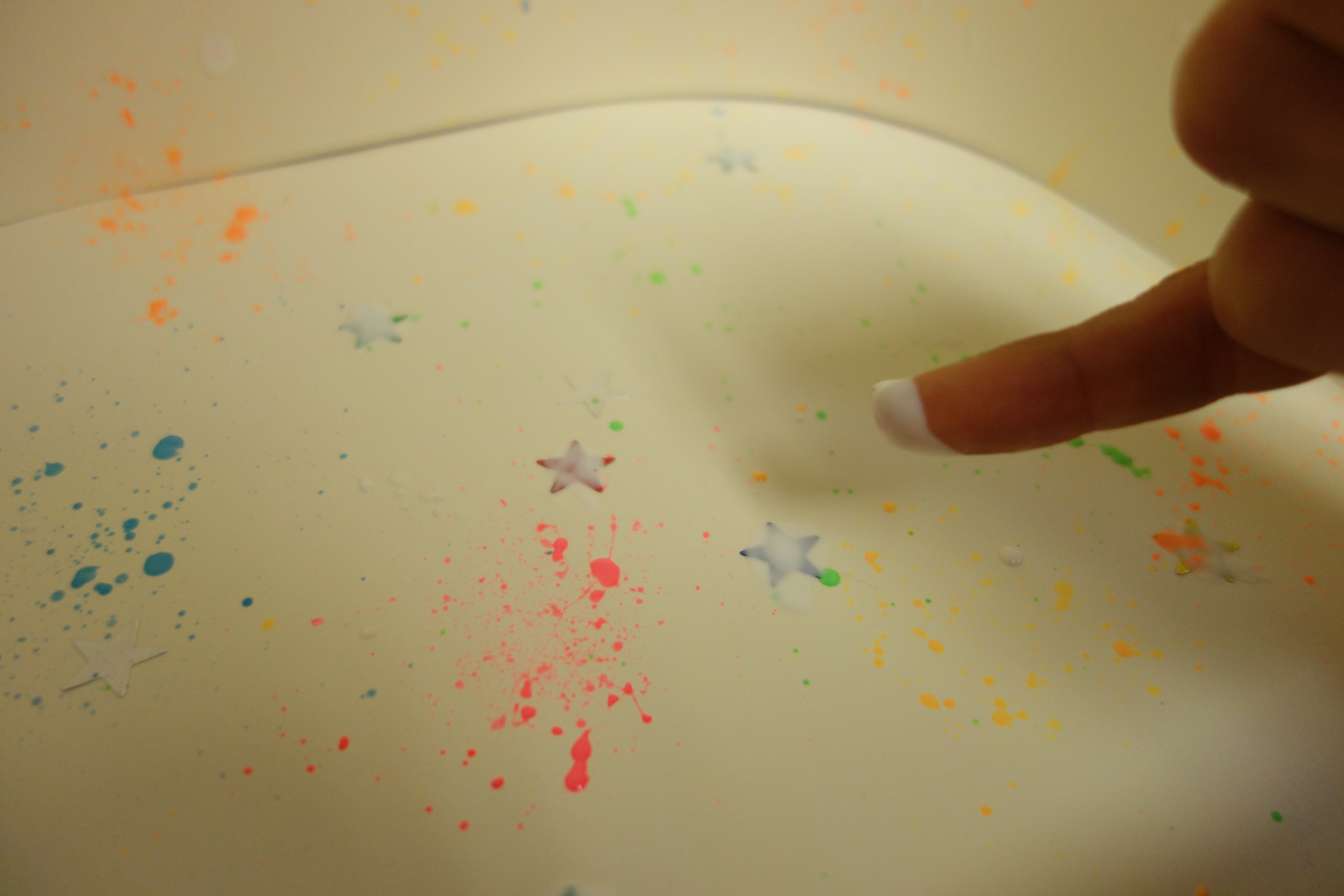 Making the splatters was super fun and interactive for the kiddos! With some glow paint, straws, and toothbrushes, these splatters were easy to make.
To complete our outer space scene, we needed to make some planets.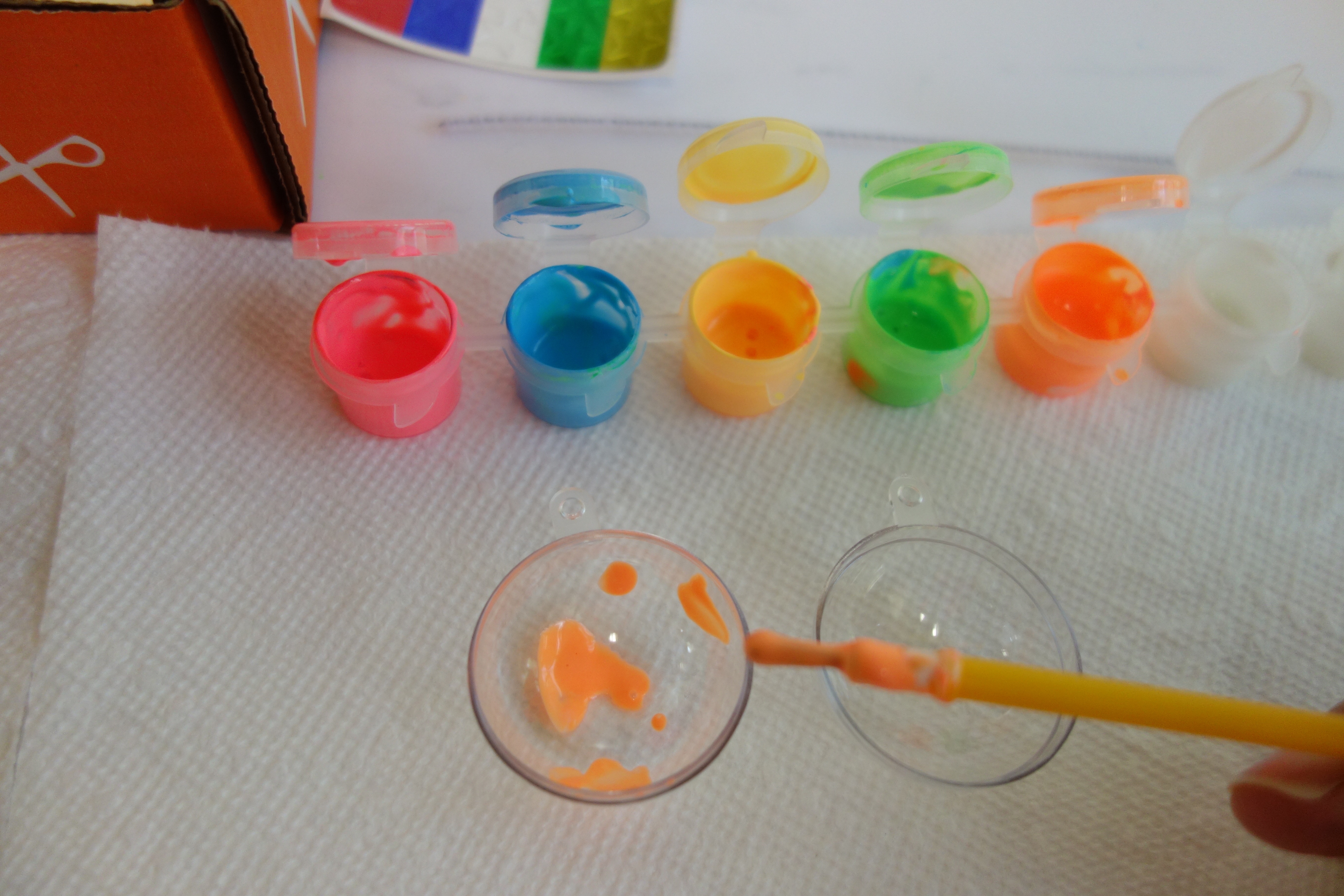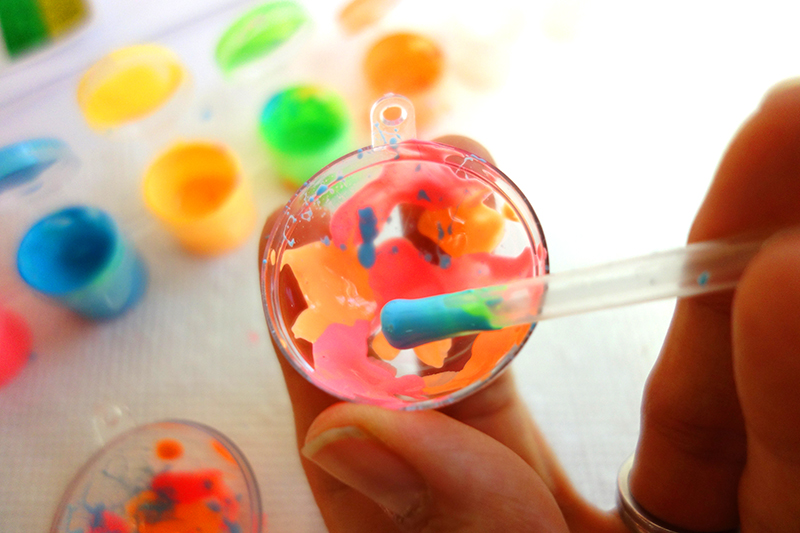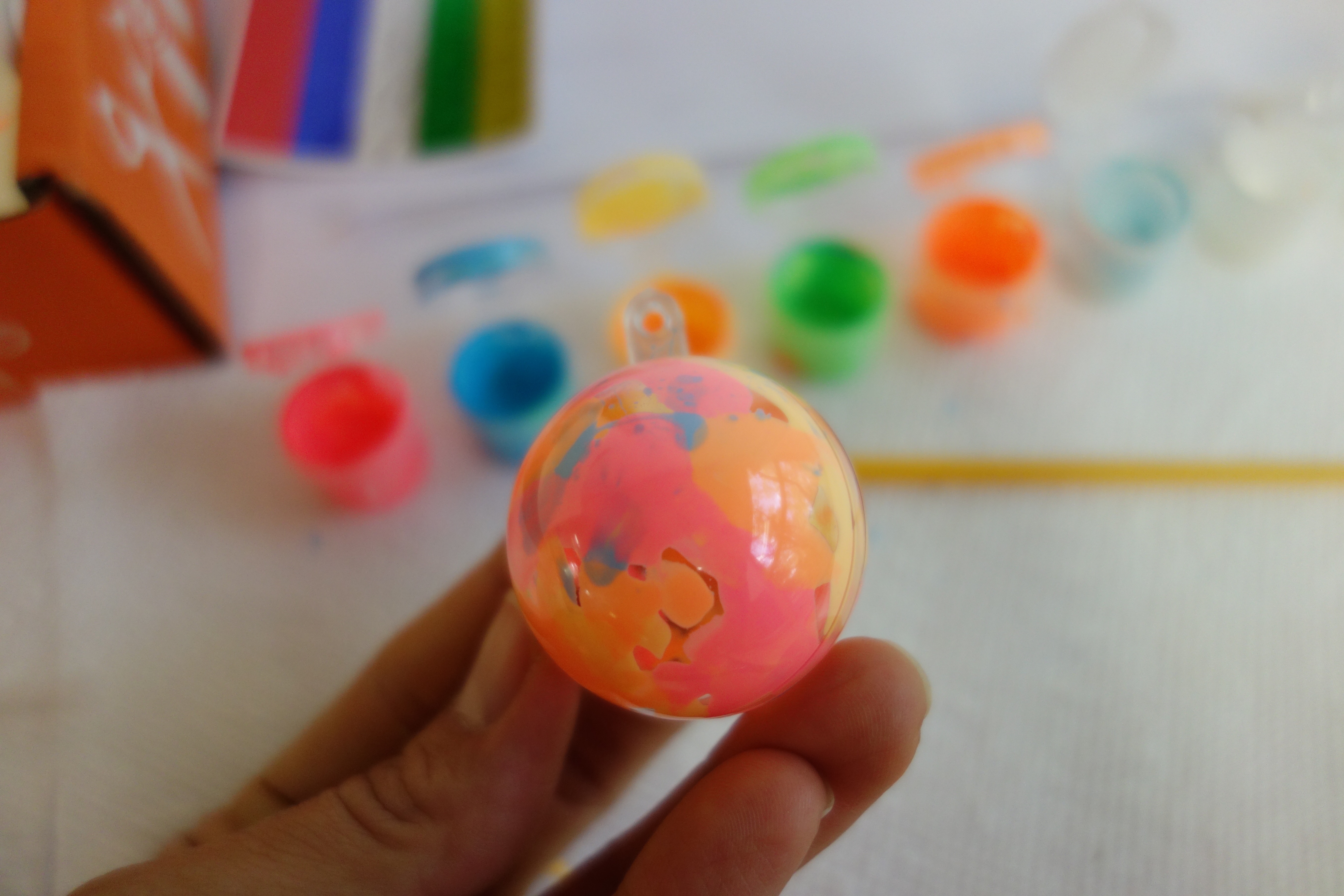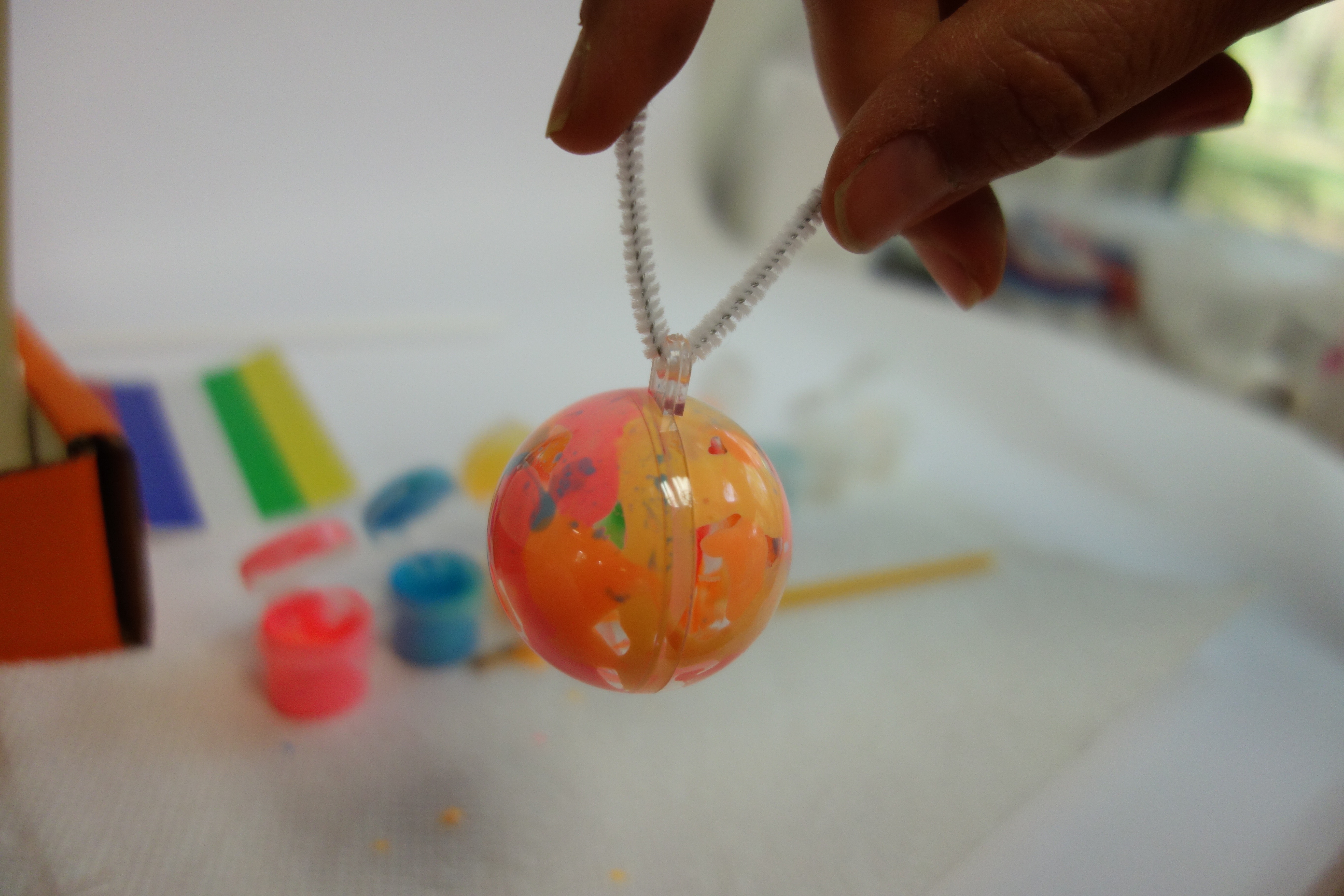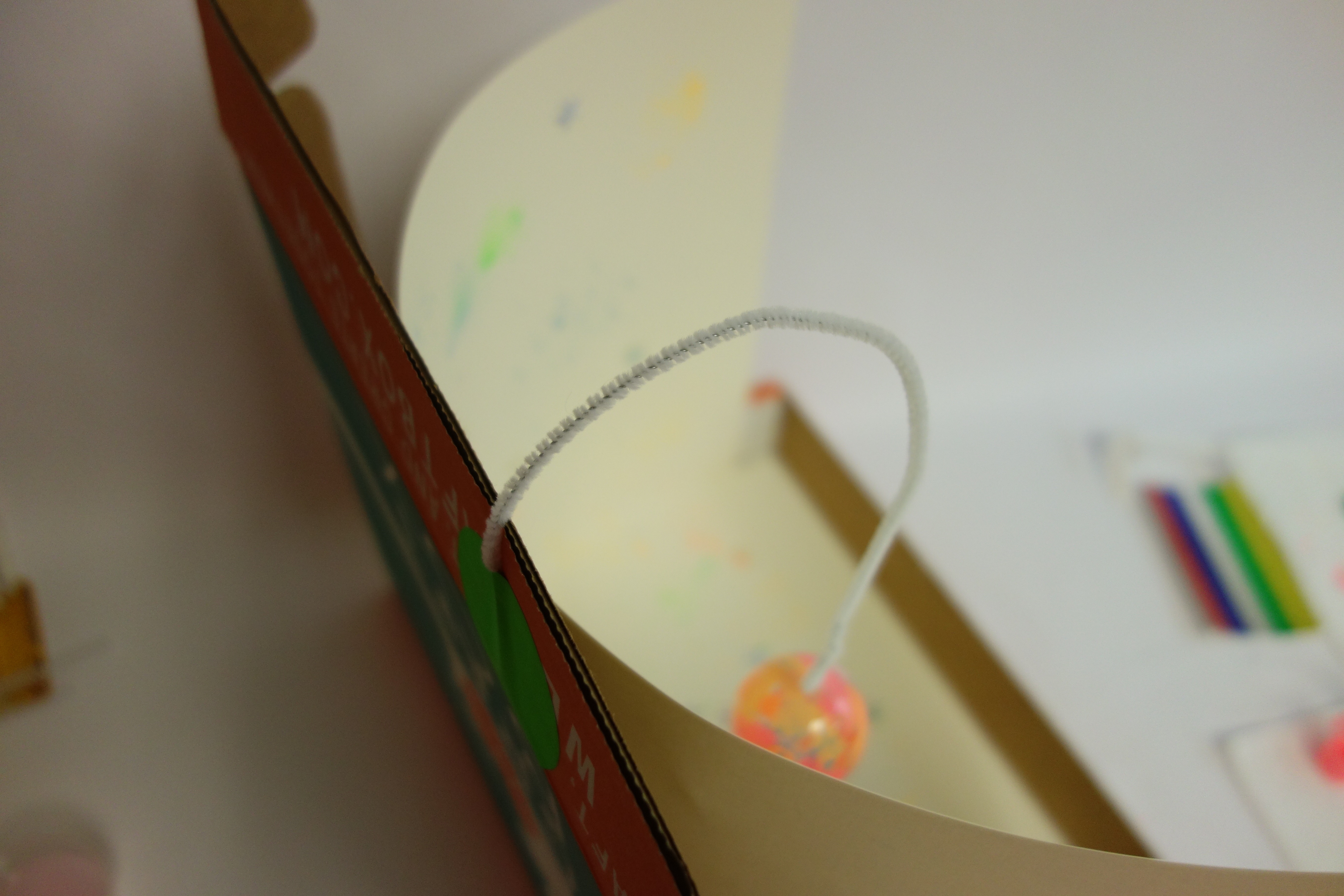 We painted the inside of some transparent ornaments and hung them to back of the We Craft Box with a pipe-cleaner. We used some stickers to hold the pipe-cleaners to the back of the box.
We also added a lot of white glow paint to the planets so Zork would be able to see them easily when he was flying his cruiser.
After a fun and creative journey, Zork was able to make it to outer space!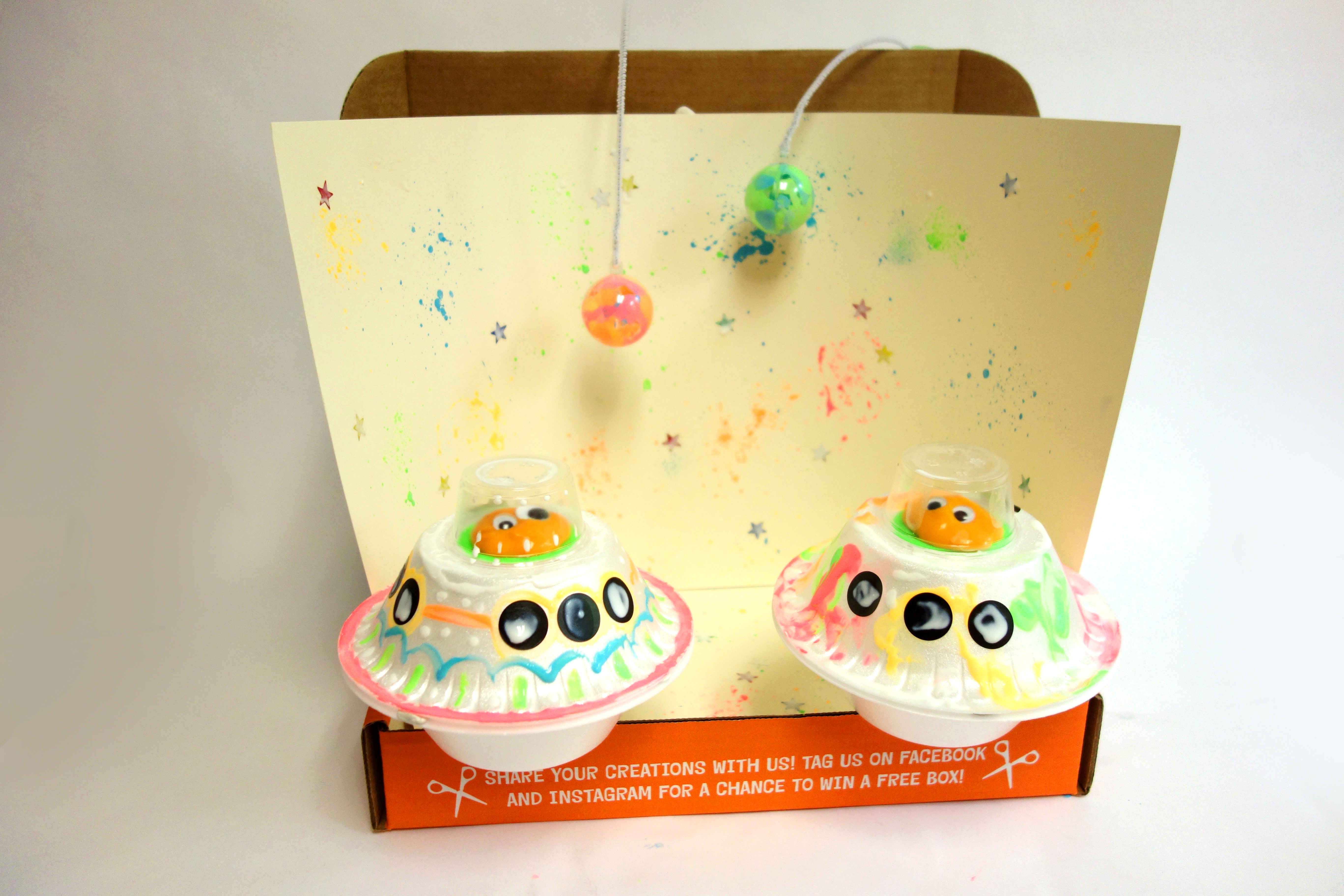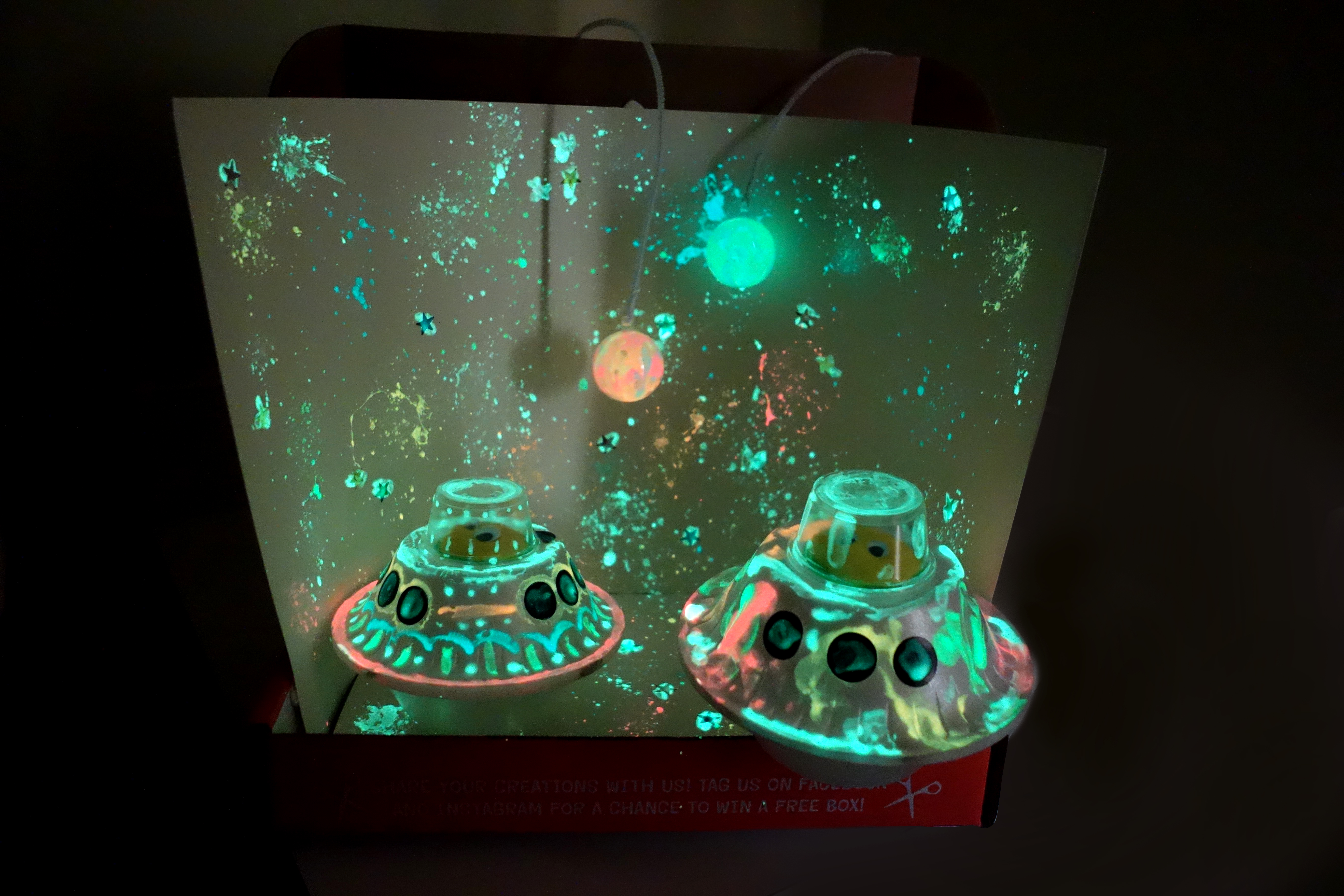 Thanks for coming on an awesome outer space adventure with Zork!
If you are interested in doing more crafts like these, visit www.wecraftbox.com.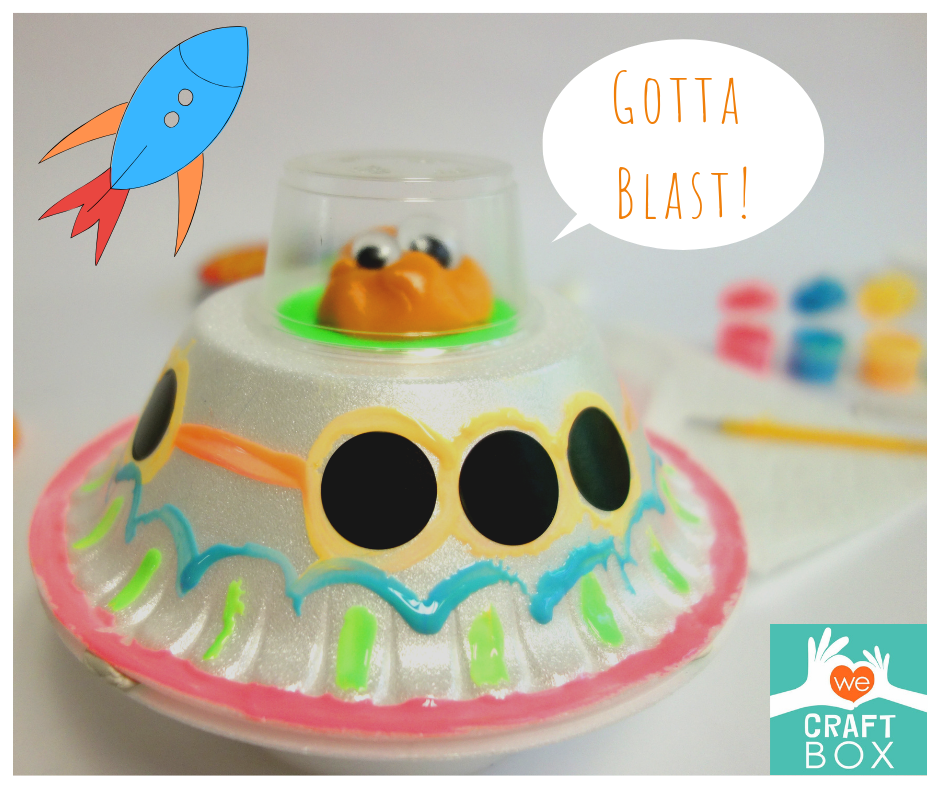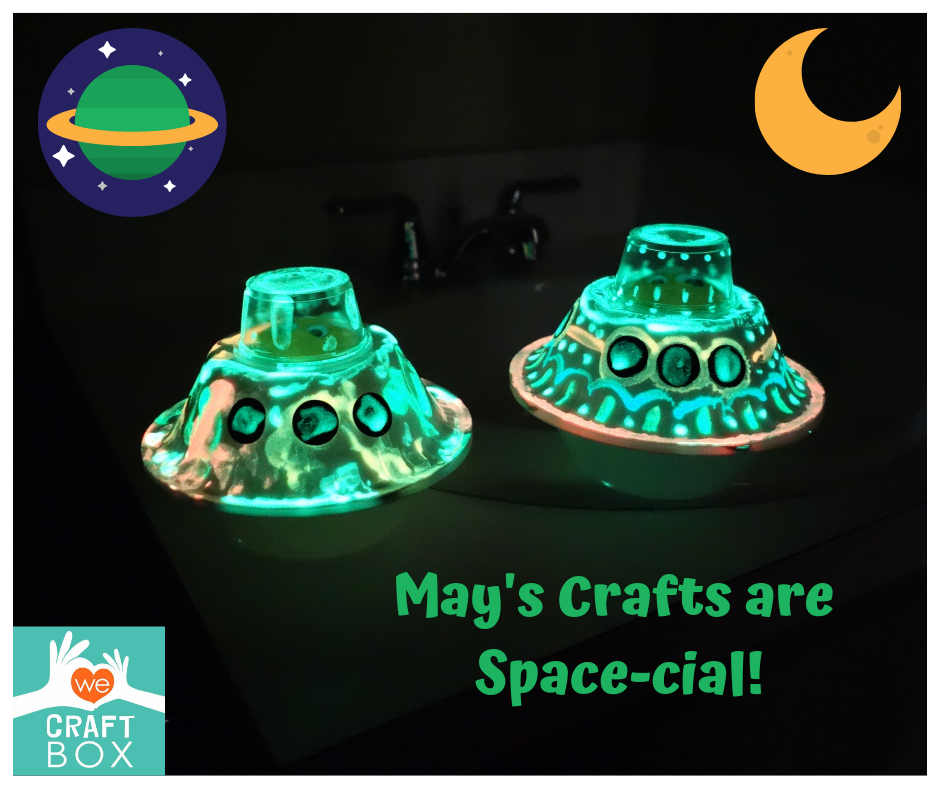 To see an unboxing video of May's box, click the video down below!