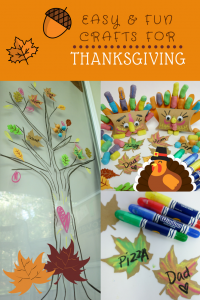 Thanksgiving is right around the corner and I wanted to share some crafts that your whole family is sure to gobble up! I am so thankful for my family and the memories I get to make with them. I am also thankful that I get to share crafts like these with your families! Get ready to feast your eyes on some crafts that will serve as great decorations during your Thanksgiving dinner.
Our November 2017 Box had some fun materials!
The special art material for the November 2017 Box were the Magic Nuudle Puffs.
This month's box had a couple of crafts that were fun for the kids to make and also reminded them of the things that they are thankful for!
In our first craft we were able to make our Little Turkey Friend!
This craft allowed the kids to get really creative making their turkeys. They were able to color it just the way they wanted and add Magic Nuudle Puffs at the size of their choice!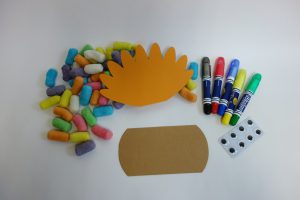 The kids also learned a little about blending colors, as it was suggested to blend the window crayons with your fingers to give the turkey a feathered effect.
This cute turkey face is irresistible!
The tail of the turkey was also fun for the kids to decorate, and they were able to draw silly spirals and use some bright colors!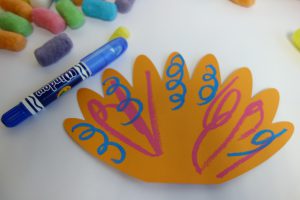 Our Little Turkey Friend was also easy to assemble! It is also a great decoration for the table, sitting next to the real turkey during Thanksgiving dinner.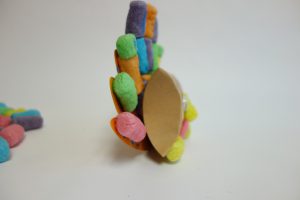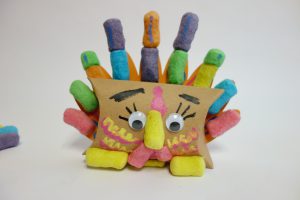 After making Our Little Turkey Friend, we moved onto the Thankful Tree!
When starting this craft, we made some thankful leaves. Thankful leaves are simply leaves that have some color added to them and something that you are thankful for are written on them! Some examples could me Mom, Dad, Grandpa, or Pumpkin Pie!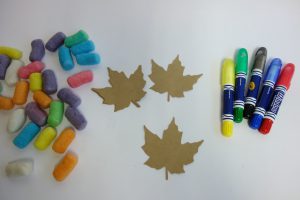 It was a great way for the kids to show what they were thankful for and having fun while doing it!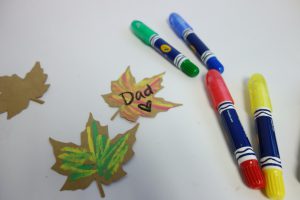 We also let the kids draw on the window! That will be something to keep them away from drawing on the walls…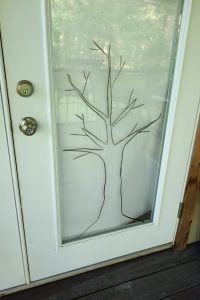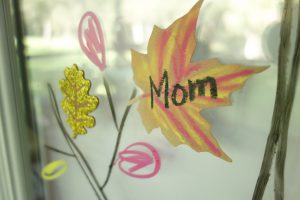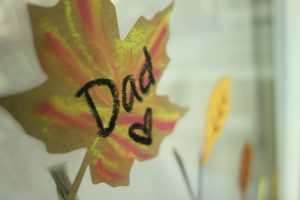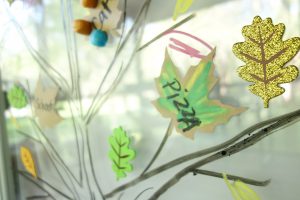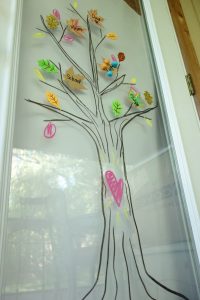 The thankful tree is great for all year round, as there is never a time to stop being thankful for the things you cherish in life.
I hope everyone has a safe and happy Thanksgiving and that November brings you many blessings!