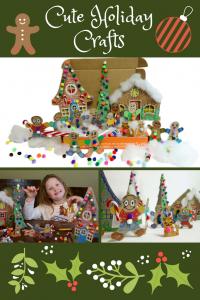 Winter is approaching and that means spending more time inside away from the cold! To keep the kiddos occupied, our December 2017 Box offered some fun crafts and the kids were able to make their own Gingerland Village. We also found that these crafts were great to put on display for all the family to see when they come to visit this Holiday season!
In our December 2017 Box, the special art material we used were oil pastels. We also used some other fun materials such as colorful pom poms!
As you can see, some people were all smiles when they got to open this month's craft box.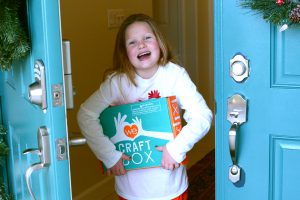 The first things the kids had to do for their Gingerland Village was to make their Gingerbread Friends! The kids also made sure the Gingerbread Friends would not get lonely, and made pet kittens for them!
They were able to add oil pastels, pom poms, and glitter to make their Gingerbread Friends shine.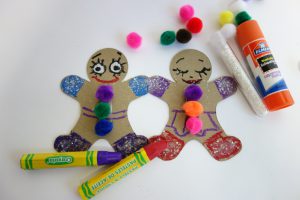 If you wanted to make your Gingerbread Friends extra sweet, you had the option to add candy canes to their hands!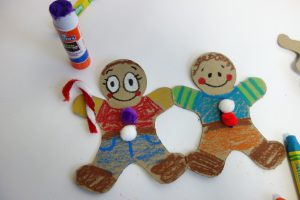 We couldn't forget the Gingerbread Friend's own Christmas tree either! By adding pom poms, the tree turned out super cute and colorful.
And last, but certainly not least, the kittens turned out purrfect!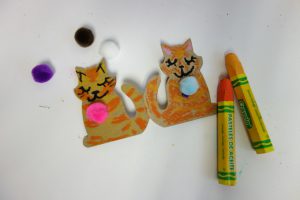 I think my favorite part of the Gingerbread Friends is that you had the choice to write a short holiday greeting to the person of your choice! We definitely thought it was a cute and simple way to let your loved ones know that you were thinking of them during the holidays.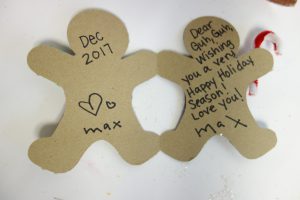 The next part to get the Gingerland Village up and running is to make the houses that the Gingerbread Friends will live in.
This part of the craft let the kid's imagination flow as they were able to decorate their houses with a lot of different materials such as the oil pastels, colorful pom poms, and white cotton balls to make it look like snow perched on the roof!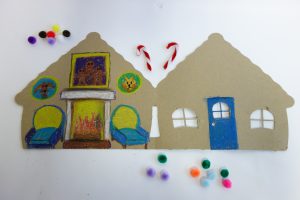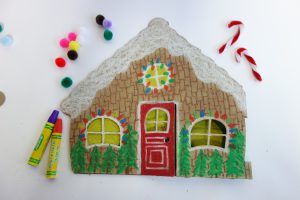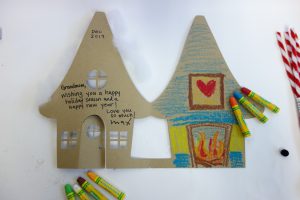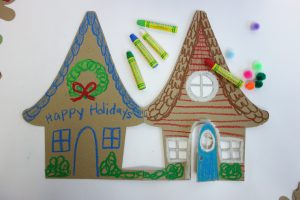 Holiday messages can also be written in the Gingerbread Friend's houses!
The last part of this was where the magic happened, which was when we put the Gingerbread Friends in Gingerland Village!
Assembling these items together turns out great and adds cheer and joy to the house! Who knows, maybe Elf on the Shelf will pay Gingerland a visit.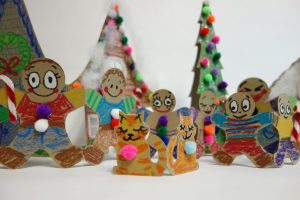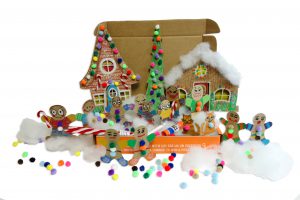 The last thing that was great about this craft is that it gives the family a chance to sit down and spend time together. That is a big inspiration behind this box and nothing beats spending time with the family, making crafts, and listening to some holiday music!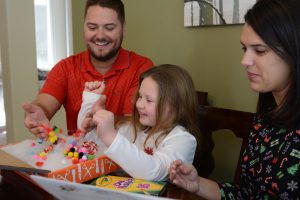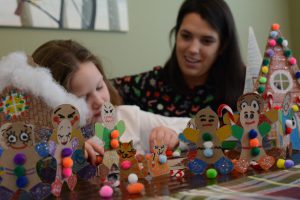 I hope that everyone has the happiest of holidays! If you are interested in getting a box like this in the future, visit our website at www.wecraftbox.com