It's time, I can't believe the summer has flown by so fast, and I can't believe how big my boys are… slow. down. slow. down! I try to carry on the traditions my Mom established growing up, that, of course, has become a major thing for all parents. So I put together a back to school chalkboard for the obligatory first day of school photo.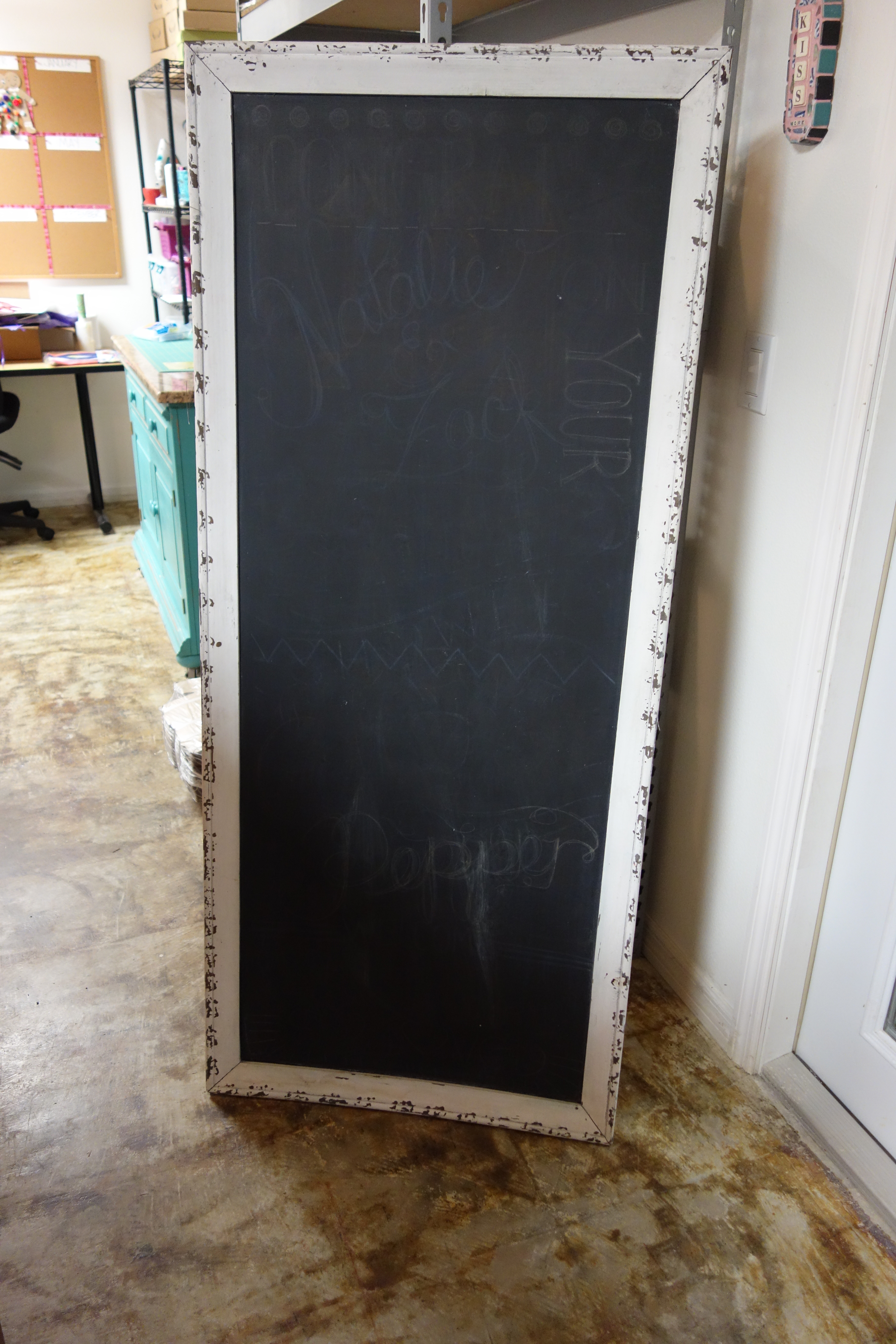 This chalkboard is special. But really, I bought it at HomeGoods for $40, 3 years ago, and it has been used for multiple parties, baby showers, holidays, parties, weddings and both my kiddos weekly belly bump chalkboards.  I love this chalkboard!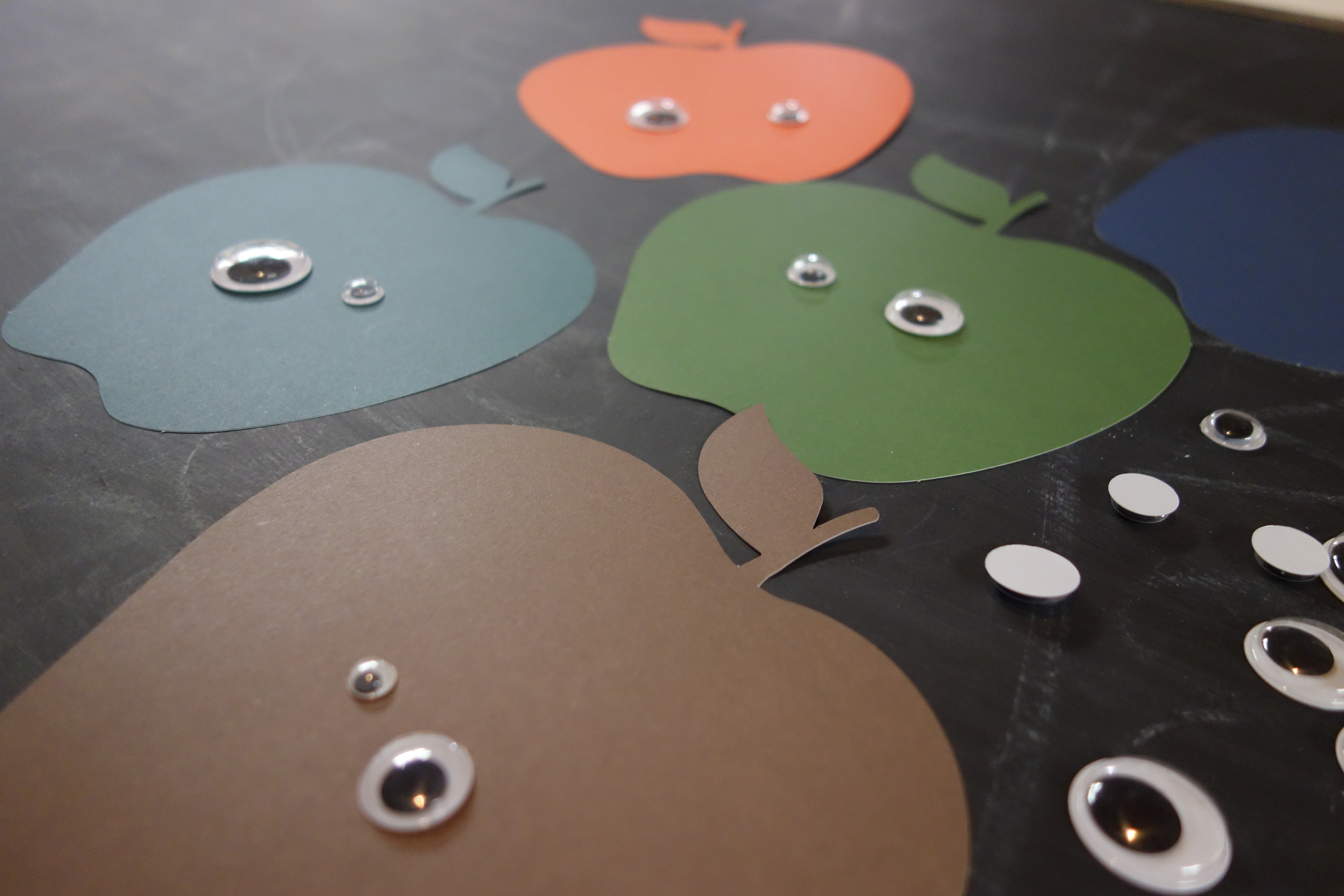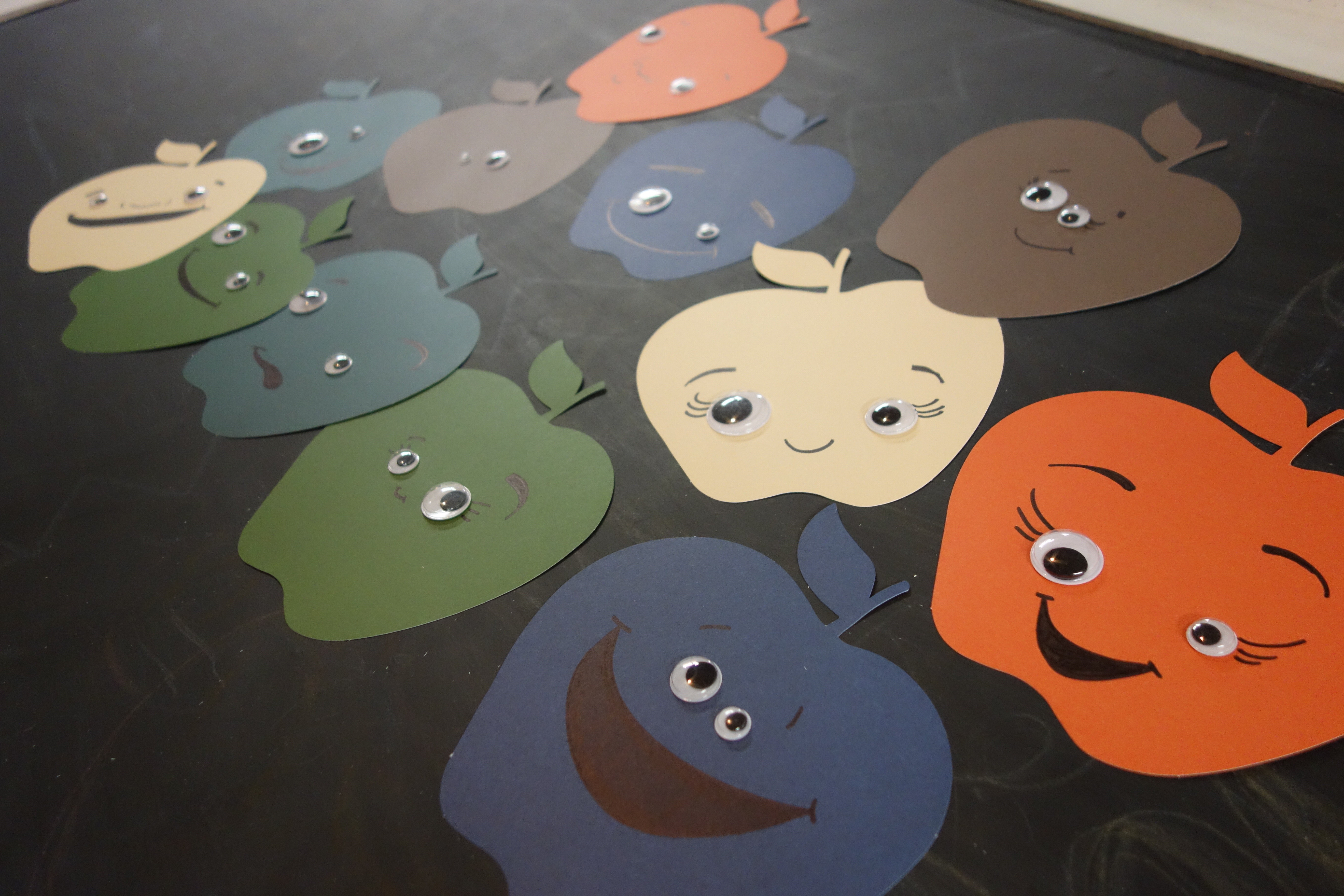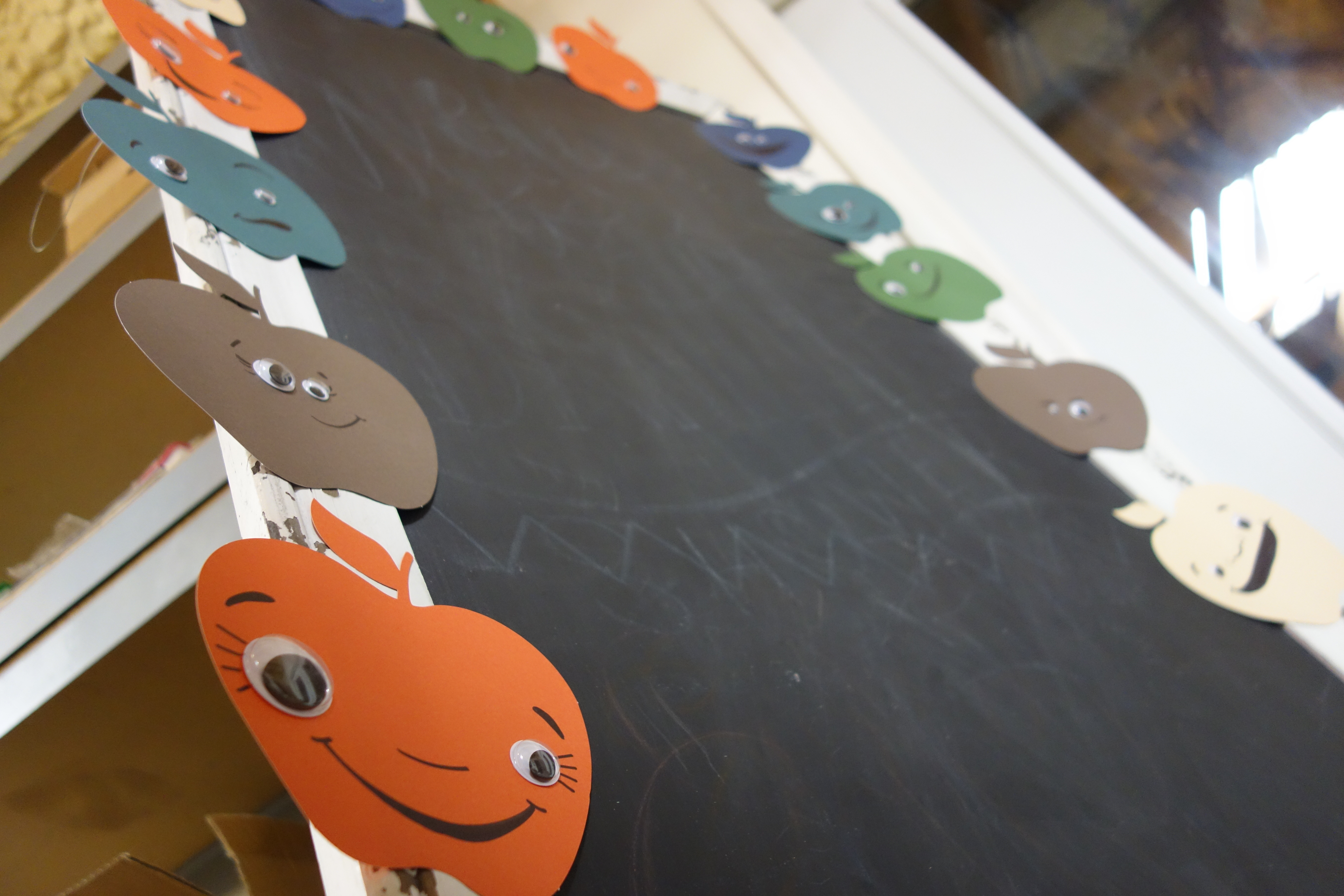 I've used some fun googly eyes and apple die-cuts from Michaels. Have you ever just scanned their sale rack? These apples were inexpensive and made this project a breeze! I will admit I am also the victim of buying so many great crafting treasures and… adding them to by heap of "will one day be used". I may just do one giant project and use them all!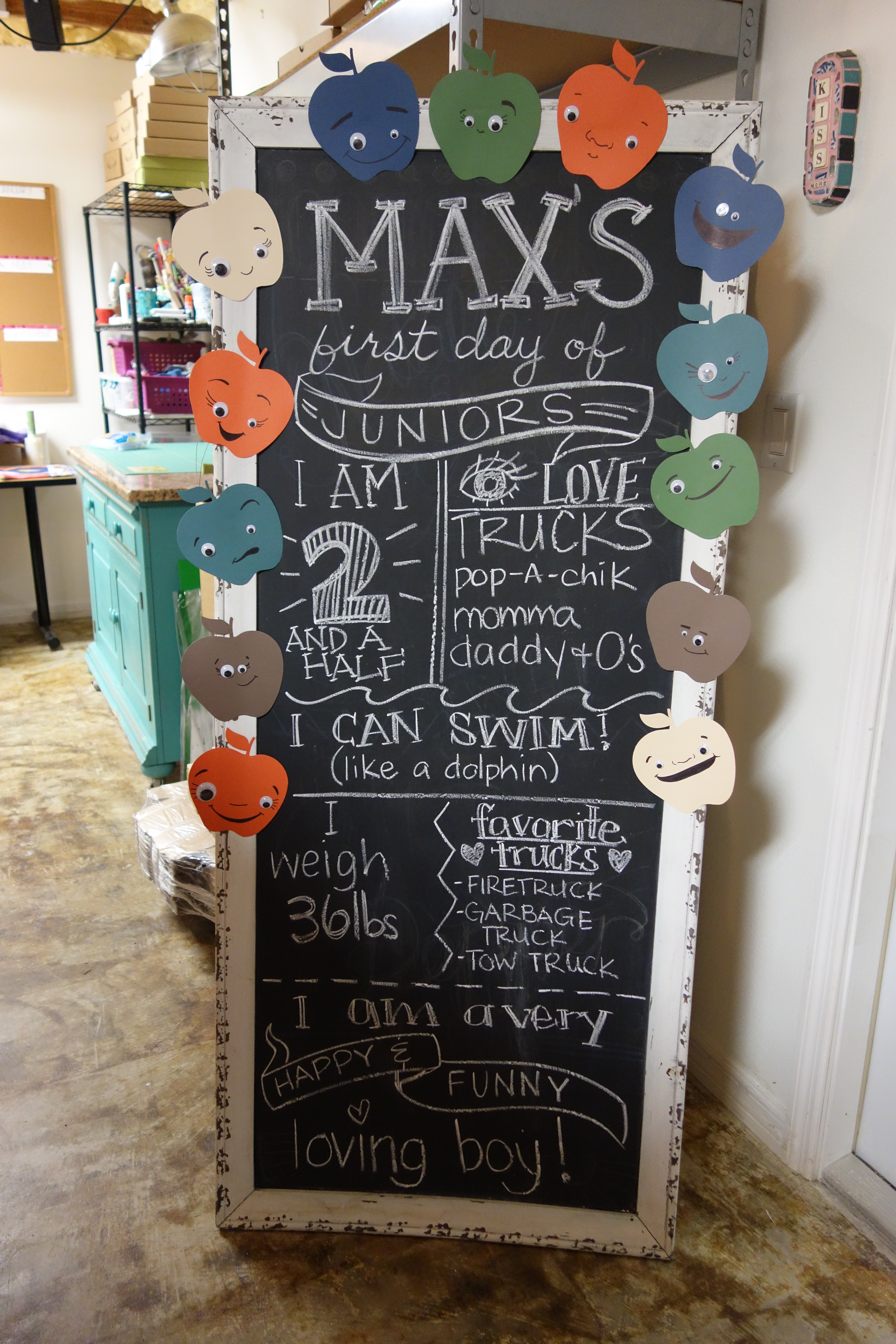 I used glue dots to attach the googly eyes, and attached the apples to the chalkboard too. I played around with a few type blocks… and always have a handy wet paper towel to clean up or redo sections.
Anyway, I'm sure you'll be seeing more of this chalkboard – I may have to rebuild it soon (she's spent a few nights outside and is a little warped). Maybe I'll do a how to blog post about it so you all can have this fantastic board too! Are you interested in that? Please comment below: